Board of Vision Australia convenes a Client Reference Group to gain advice and feedback on specific matters relating to the experience of our clients and direction of the organisation. This Group operates under Vision Australia's Client Reference Group Charter (46KB, Word).
The Client Reference Group was established in October 2015.
The Vision Australia Board appoints members to the Group for a three year term. The Client Reference Group meet in person with Vision Australia's Board twice a year, and at other times via teleconference.
Expressions of Interest in becoming a member of the Client Reference Group are invited through Vision Australia's website and social media platforms, in the FYI electronic newsletter, throughout the blindness and low vision community, through email lists and our Local Vision Australia Centres. Expressions of Interest are sought as vacancies become available.
The Vision Australia Board has appointed the following members to the Client Reference Group.
Paul Hedley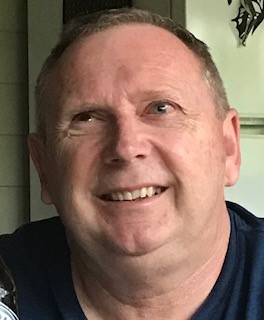 My name is Paul Hedley and I have worked in manufacturing, in many different industries over the past 40 years and have always been interested in understanding and using technology to enhance our lives. I am currently working as a Product Support Engineer and since losing my vision around 3 years ago,armed with a can do attitude, I have embraced technology to help me get on with life. Vision Australia, has given me much support, to help get me mobile and back at work full time. VA have also provided a broad range of support in other aspects of my life.
I am excited to be part of the CRG and look forward to helping VA and everyone in the blind and low vision community, be the best  that they can be. 
Phone: 0439 912 156
Email: [email protected]
---
Marilyn Embelton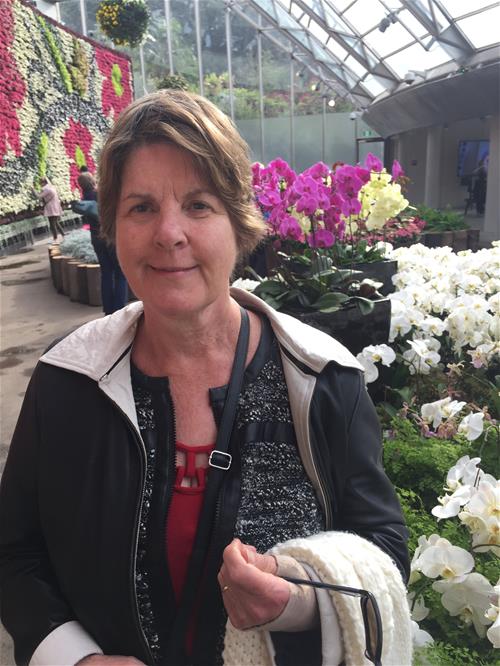 My name is Marilyn Embelton. I have been legally blind since the age of 15. I grew up in Kenya but have lived the majority of my life in Australia. My lived experience of vision loss has been challenging.  The support of family, friends, professionals and services that offered creative solutions to my concerns have been extremely helpful. 
I have worked in various sectors of government and non government and have, for the last 25 years worked in schools as a counsellor. My qualifications are in welfare, social work and I have a Masters of Counselling.  
I am very pleased to be a member of the Client Reference Group.  I am very passionate about using this opportunity to help people of all ages with vision loss to have access to excellent choices for technology  and the ability to use it successfully. I look forward to hearing your ideas and suggestions.

Email: [email protected]
---
Dino Farronato
I am a lawyer based in Melbourne and am passionate about equality of opportunity for all. My parents migrated to Australia in the early 1950s from Italy and I grew up in the cultural melting pot of Canberra in the 1960s and 1970s. Having lived and worked in Indonesia for 3 years and in Hong Kong for 8 years I have a broad understanding of cultural diversity.
I cherish the values of a multicultural Australia and have deep respect for the contributions made by members of the community from culturally diverse backgrounds. It is obvious that overlaying a disability with English as a second language can create additional hurdles to a full participation in community life.
The CALD portfolio has been newly created. I see my role on the CRG as being the voice of people with low or no vision who have a culturally diverse background or English as a second language. I am keen to communicate directly with individuals or organisations on how to improve the services offered by Vision Australia.
Email: [email protected]
Phone: (m) +61 430 373 575
---
Peter Ward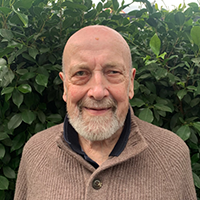 I am a consultant to Galbally & O'Bryan Lawyers. I was a Partner for 24 years. I was an advocate in criminal law, and I am anxious to use those skills to advance the rights of vision-impaired people. In addition, I served as a Director on the Board of Management of RUIB for 20 years.
It is my wish that vision-impaired people live the independent life and that they are afforded the opportunity to live their life with dignity.
Email: [email protected]
Phone (m): 0418 395 280
---
Fiona Demark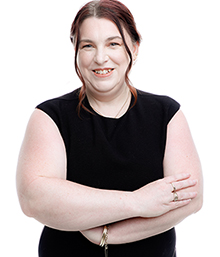 Fiona Demark is an inspirational Speaker and resilience Coach. She helps people who are stuck and frustrated with their lives to create a new reality. Fiona has been legally blind since birth and loves to share her story of resilience, positivity and life achievements to inspire and motivate others.
Fiona knows the importance of a positive mindset and a 'Can Do' attitude. This has helped Fiona to overcome adversity and think outside the square in order to achieve her dreams. Her interest in natural therapies has led her to study hypnotherapy and reiki to compliment her skills in coaching and social work.
After moving from the Outback to the city to complete her Social Work studies at University, Fiona has worked with a range of people to support her clients through significant life changes. Fiona is the proud mother of two teenage daughters, works a full time job at Department of Transport, and manages her own business.
Fiona loves adventure, often being pillion passenger on her husband's motorcycle. "Riding around Phillip Island at 300kmph was something I will always remember."
Fiona lives her life focusing on her main four senses that now work more efficiently than if Fiona could see. "I love the smell of rain, clean clothes and the bookstore. (Yes, I go to the bookstore and smell the books – even though I use audio and eBooks to read!) I love the touch of the sun on my skin, the wind in my hair and hugs from loved ones. The taste of a great meal or glass of wine are things I savour. And, of course my hearing. I enjoy reading audio books, chatting with friends and listening to a wide range of music."
Fiona never says "No." to a challenge or opportunity, never letting her disability prevent her from achieving the things she sets her mind to.
Fiona speaks to community groups, job seekers, and corporate organisations to share her story of inspiration, motivating others to set goals and achieve their dreams. She also works individually with clients to provide one-on-one support and coaching.
Website: www.fionademark.com.au
Email: [email protected]
Phone: 0410 639 212
---
Dale Pierce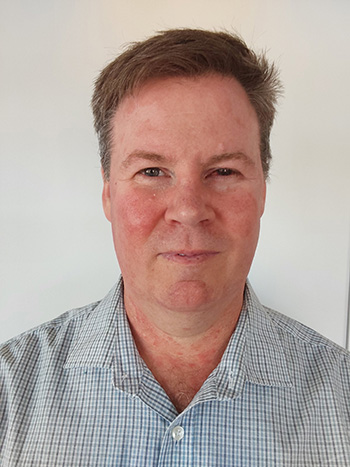 My name is Dale Pierce, and I have been in hospitality as a chef for 30 years. My main focus has always been to improve the industry, which led me to employment and training with Group Training Organisations. I had the opportunity to mentor, train and advocate for many young workers in the hospitality industry. I was also fortunate to be part of a cooks' recognition committee as an industry expert and mentor, which assisted many cooks in gaining their qualifications.
I am about to get back into playing golf with the aid of a support worker, as being part of the community and having independence is crucial for me.
Having recently become legally Blind, I aim to apply my drive and passion for working with others to my role on the Client Reference Group. I am excited to be part of Vision Australia's volunteer team to help them create support and opportunities for low vision and blind people.
Email: [email protected]
Phone: (m) 0451 255 584
---
Tess Wheelan
---
Kim Kinnear