As a Vision Australia library member you can access your reading materials from the i-access online library catalogue in the a variety of ways, you can read this page to find the one that suits you. You can also find out more about accessing library content in this podcast.
Vision Australia Connect App
The free Vision Australia Connect App automatically connects you to the online library catalogue using your smart phone, ipad, tablet, or other compatible device (see below). It is easy to download and use.
You can either read material straight away (stream it with wifi) or download (with wifi) and read later. You can quickly and easily search the online catalogue, find what you want and add it to your bookshelf. You can also listen to the Vision Australia Radio via the app.
Download the app
You can download the Vision Australia Connect App for your suitable device here:
DAISY players
Stands for Digital Accessible Information System
A compact unit that allows you to listen to materials from start to finish just like a print book
Automatically connects you to the Vision Australia online library catalogue and your selected materials
Wifi or 3G players available to rent from the Library
Immediately plays your selected books, magazines, newspapers and more
Bookmarks pages and chapters to make it easy for you to navigate
Resumes play from when you last listened.
Rent a DAISY player
To rent a wifi or 3G DAISY player from the Library please read and complete the DAISY rental information pack and return to us. This pack includes rental costs.
Wifi DAISY player
Choose this if you have your own wifi internet connection. Your reading choices are sent automatically and directly to your player via your wifi connection.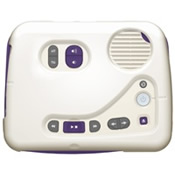 3G DAISY player
Choose this if you don't have your own internet connection. Your reading choices are automatically and directly sent to your player using the OPTUS mobile phone network via the 3G connection in your player.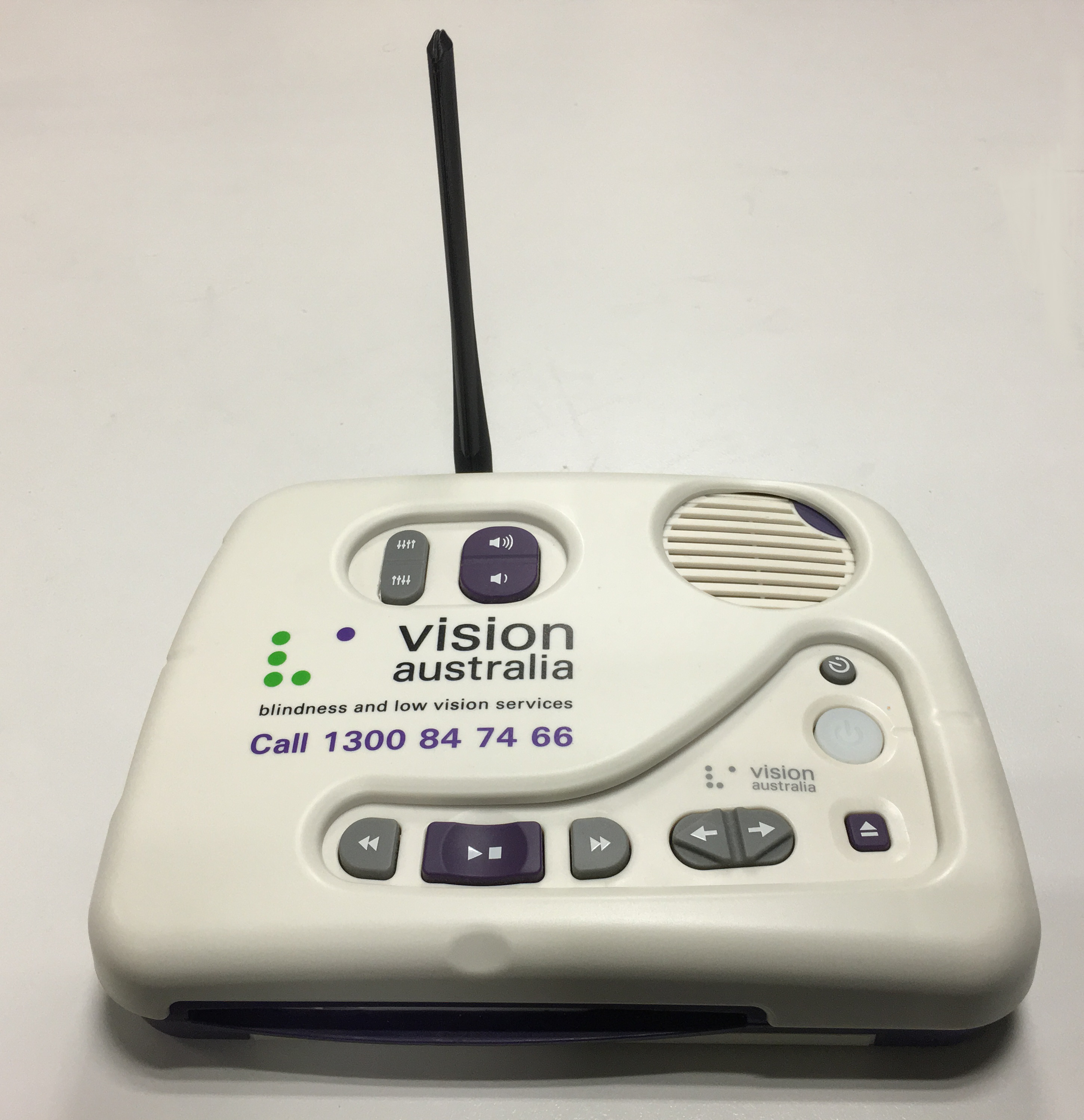 No wifi or reliable internet access?
Call us on 1800 005 965 to discuss alternatives.
Software to access DAISY books
Find out more about software to access DAISY books
Electronic or refreshable braille display
You can use your electronic or refreshable braille display device to access downloadable braille content via the i-access Online catalogue.
Other compatible devices
Library members can use their own devices to read library materials. This may include:
Own computer
Smart phone
Tablet / iPad
MP3 player like Victor Stream
Linio players and more.
eBook readers
eBook readers are becoming more user friendly for people who are blind or have low vision. Two of the more accessible eBook readers are the Kindle from Amazon, and the iBooks Store, which runs on several Apple devices including iPod Touch, iPad, and the iPhone. Find out more about eBook readers.
Post
All members can borrow printed braille books from the library free of charge. Books are posted to you free of charge via Australia post.
Contact the library
For more information on Vision Australia's Library service call 1800 005 965 or contact the Library. You can also connect with our services here.