MA, MBA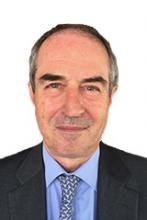 Stephen O'Brien has specialised in strategy and business change for service sector organisations. He is an Australian who has spent most of his working life in the UK and Europe, and his corporate experience includes retail, e-commerce, hotels, leisure, and energy. Stephen was a Director of The Good Guys, the Melbourne-based retail group, from 2013 until its sale to JB Hi-Fi in November 2016.
He has also worked for the UK government and National Health Service, as Director of Strategy of the Department of Health and a member of its management board, with a focus on developing policy for primary and community care.
His early career was with BP and the Boston Consulting Group. He has an MA in Greats from Oxford and an MBA from INSEAD. He has lived in Brisbane since 2013.
First appointed to the Board in October 2016.