BSc (Biomed), BSc (Hons), PhD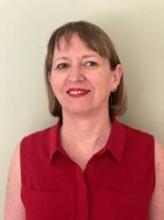 Linda is currently Professor and Interim Dean of the Faculty of Science, Agriculture, Business and Law at the University of New England. She has a PhD in Biomedical Science and previously held the role of Head of the School of Science and Technology at the University of New England. She is an executive leader with experience managing a diverse portfolio of operational units, including resource management and the ability to effectively build and supervise teams.
In addition to the above, Linda has lived experience as a client of Vision Australia for the past 16 years and she is very much looking forward to the opportunity to join the Board of Vision Australia.
Linda was appointed on 27 October 2021.