BA LLB; LLM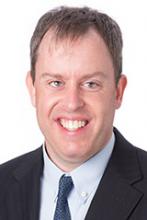 Cameron is a Senior Lecturer at the ANU College of Law, where he teaches and researches in workplace law. Cameron also teaches corporations law and occupational health and safety law. Prior to his appointment to the ANU College of Law, Cameron worked as a Lecturer at the University of Wollongong, and as a workplace relations lawyer in private and government legal practice.
Cameron lives in Canberra.
First appointed to the Board in October 2015.