All items in this media centre are embargoed until 12.01am Thursday, 3 December 2015
On this page:
Vision Australia National Manager Digital Access Neil King talks about the business benefits of the DAT and how it is levelling the playing field for access to information.
ACCAN Director of Operations - Deputy CEO Narelle Clark talks about funding the DAT through their competitive grant scheme.
Vision Australia Advocacy Advisor Karen Taranto talks about how consumers can use the DAT to self-advocate to organisations that produce inaccessible content.
Vision Australia client Jack Tyrrell talks about the frustrations of reading inaccessible information using adaptive technology.
Microsoft Australia Corporate Affairs Manager David Masters talks about how the DAT will support content authors to create accessible content.

Vision Australia chair Andrew Moffat talks about the importance of accessible information and innovation in the disability sector.
Vision Australia client Caroline Lane shares her experience of managing accessible information while studying.
Images of the Document Accessibility Toolbar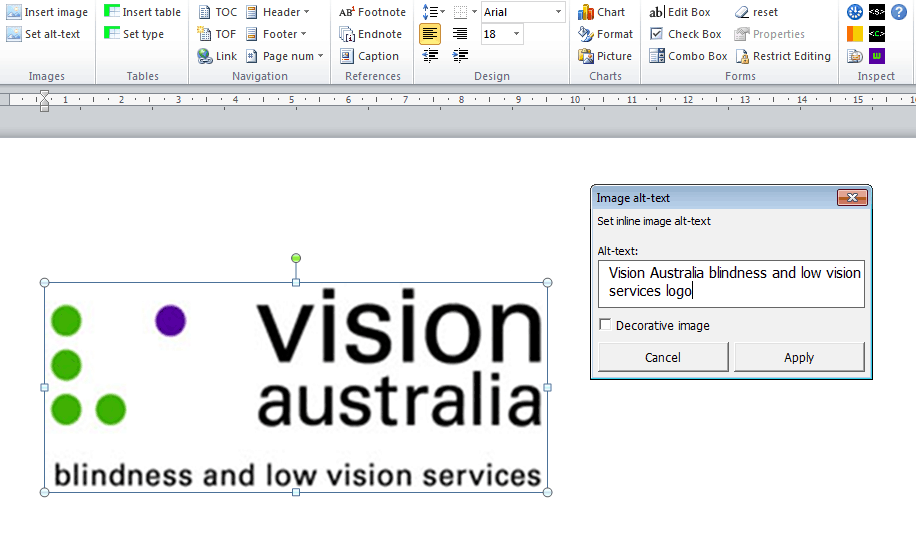 Caption: Applying a description to an image using the DAT's one step alt-text function.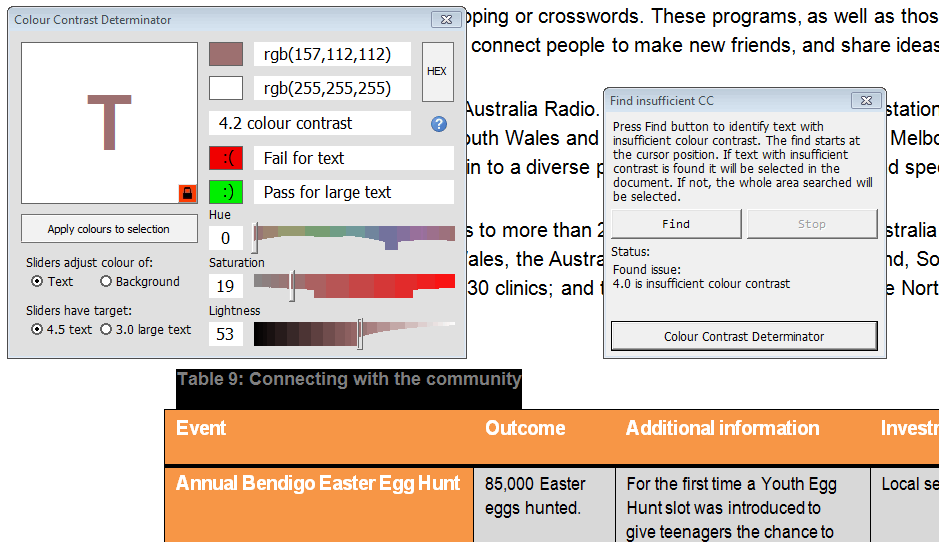 Caption: The DAT easily identifies and remediates colour contrast issues.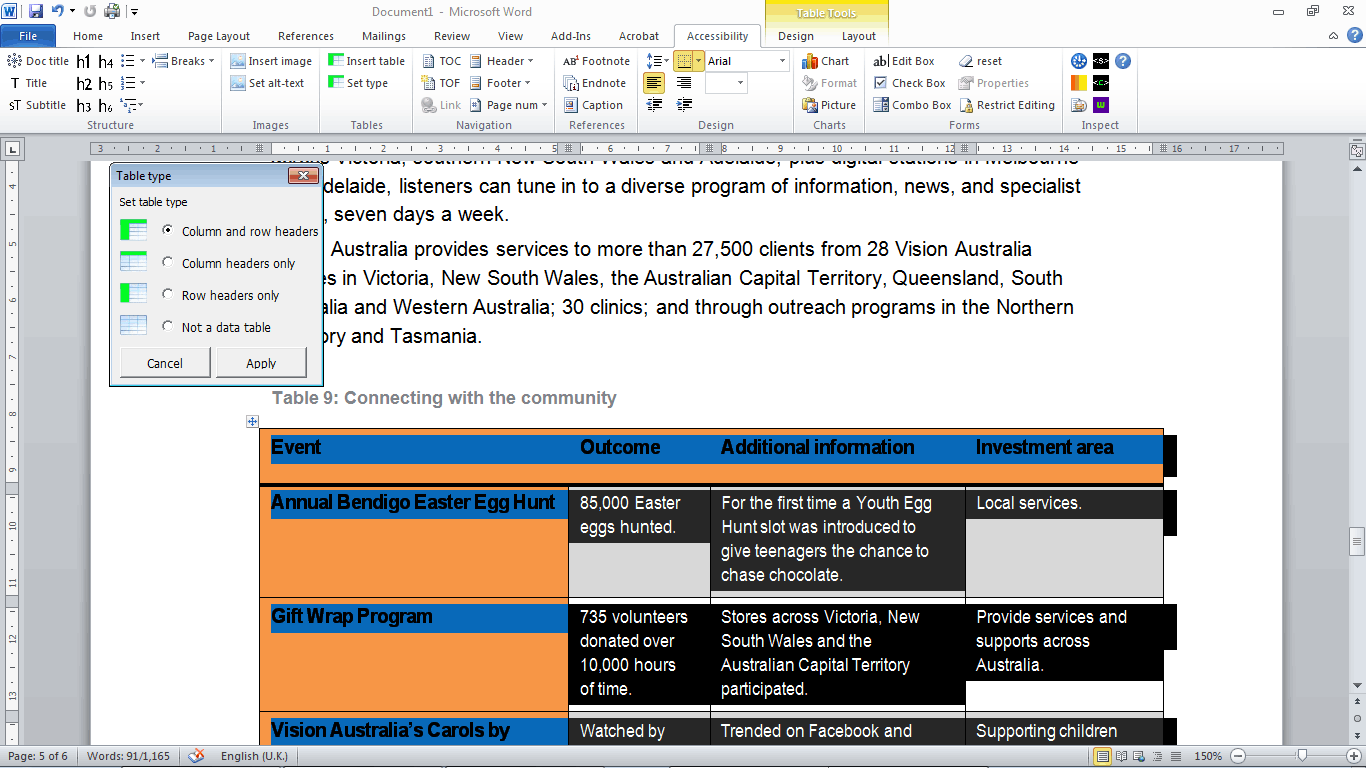 Caption: Tables can be easily optimised for accessibility by selecting the appropriate radio button.
Trial the Document Accessibility Toolbar