Nikki Hind is Australia's first blind fashion designer and the protagonist in our latest Big Visions book, Dressed for Success. Her label, Blind Grit, has been showcased at Melbourne Fashion Week and is run almost exclusively by people who live with a disability and have survived trauma. 
Dressed for Success tells the story of Nikki, who was a shy child with low vision. It was fashion and clothing that made her feel glamorous. Her lifelong interests paved the way for what would become an illustrious career in the fashion industry.  
"My thing with fashion has always stemmed from playing dress ups," Nikki said. "And still does!" 
Being a blind fashion designer, Nikki is quite often associated with the term 'accessible fashion'. Accessible fashion, or adaptive fashion, is clothing that has been designed to suit the needs and abilities of those with varying degrees of disability. 
When Nikki speaks about accessible fashion, she has said that she dislikes the term itself. 
"People with a disability still want to wear fashion like everybody else wants to wear fashion. I like to think of the industry as a big river. Alongside that river is a small stream that has adaptable and accessible fashion running beside it. I would like those waters to merge, so you don't know what's inclusive or adaptive, you only know it all as one thing. Fashion". 
Forging her own path
Making clothing that is easy to wear and that looks amazing is very much Nikki's strength and a testament to her understanding of the blind and low vision community. A strong believer in the old saying, 'If you look good, you feel good', she believes that no matter your circumstances, you can dress to suit your own personal style.
"What's good for disability is good for everyone," she said.
One of her main goals in design is to make garments that are comfortable, easy to wear and of a high quality. She also designs to get people out of their comfort zone. Blind Grit's motto is, "Some of the qualities we most admire, value and aspire to are only accessible outside our comfort zone." 
You can read more around fashion and styling tips for people who are blind or have low vision here.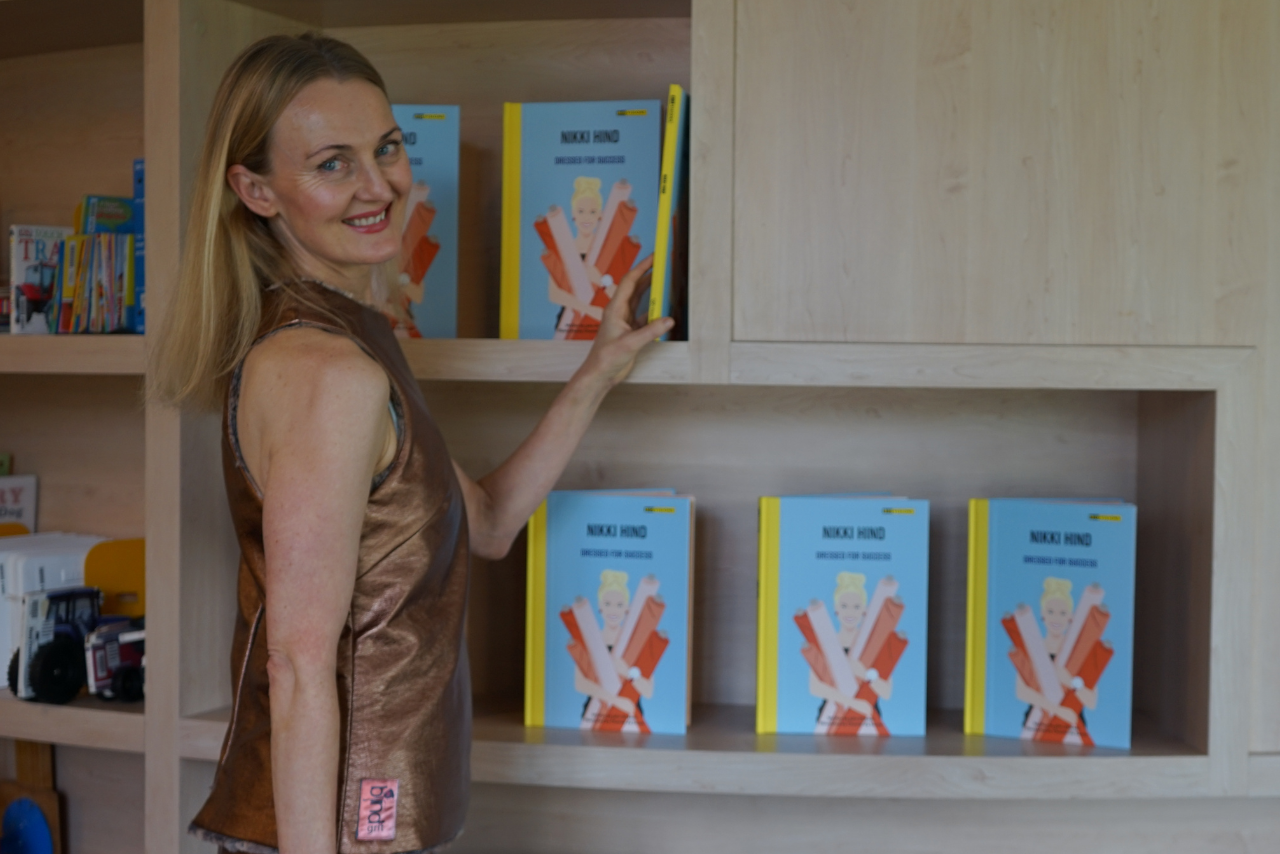 Big Visions for big changes
Much like Nikki, the other protagonists of the Big Visions series knew what they wanted to achieve in their lives from a young age. Matt Formston dreamt of becoming an athlete, so he became a world champion surfer. Craig Shanahan dreamt of a career in food, so he became a chef with his own accessible café.  
These three extraordinary individuals featured in the Big Visions books never let their vision loss stop them from following their dreams. Dreams they set when they were children. 
Nikki herself has summed up the Big Visions mission perfectly. 
"When adults first meet young children, one of the first things they ask is: 'What do you want to be when you grow up?' There is nothing more boundlessly potent than a child's dream; they are the unbridled seeds of human potential. How do we, as a society, ensure equal access to childhood dreams?" 
Let's all spread the word. Let all children dream big! 
You can buy the latest Big Visions book Dressed for Success at our online store here: https://shop.visionaustralia.org/big-vision-books-nikki-hind-dress-for-success.html