After six lockdowns, Melbournians are well acquainted with their local neighbourhood walking routes.
But for people who are blind or have low vision, it can be a gamble every time they go out. From dodging hard rubbish or bicycles or parked cars and, of course, pedestrians looking at their phone, there can be more than a few obstacles to navigate.
Victoria Walks is asking people from all walks of life but especially people who use mobility aids like white canes and Seeing Eye Dogs to take part in a survey to voice their concerns or frustrations on their neighbourhood's walking infrastructure.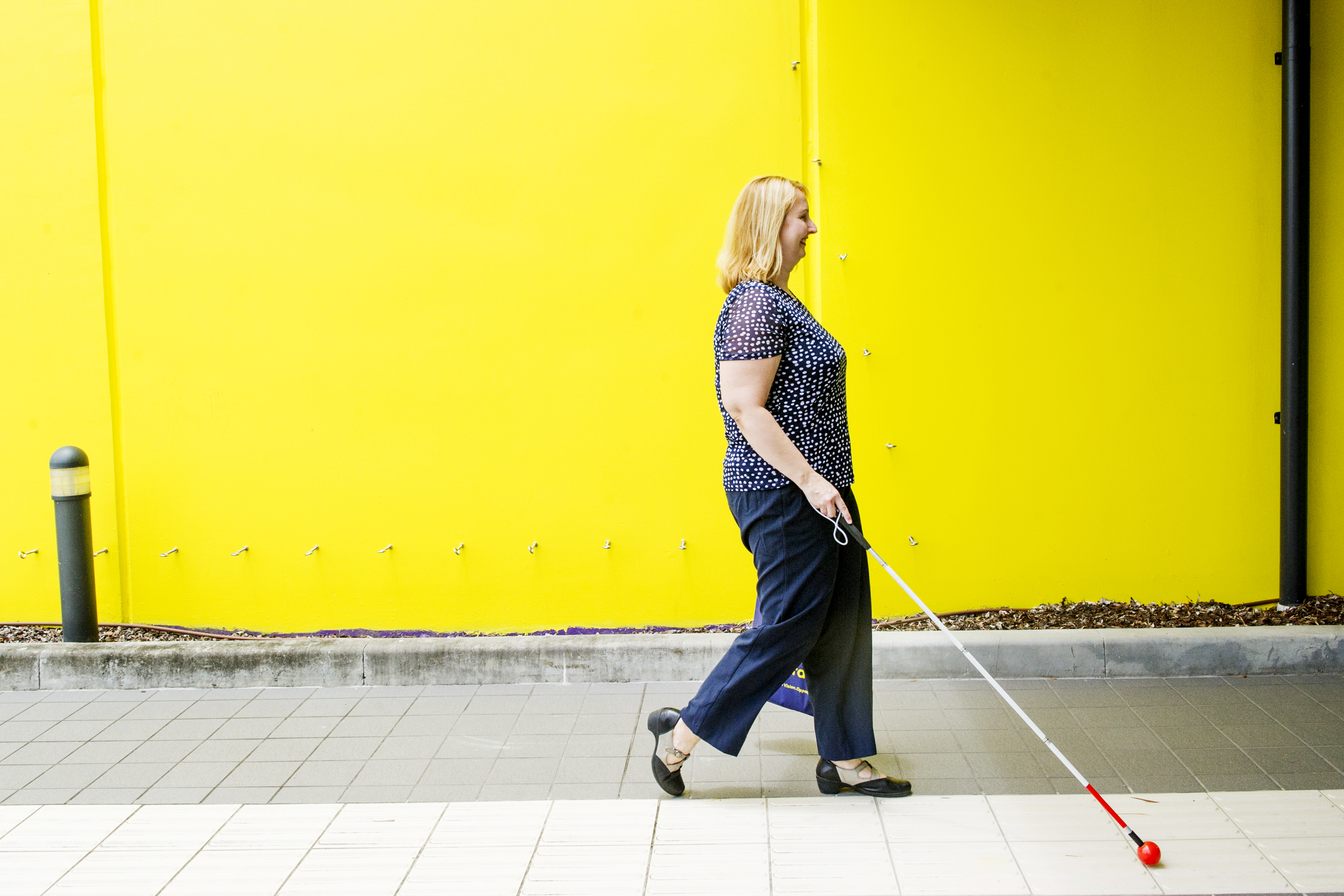 Photo: A woman with a white cane walking on the footpath. 
Speaking to Talking Vision host Sam Colley, Victoria Walks policy advisor Duane Burtt says the survey's results will go directly to local councils to help address local issues.
"If we can get a large enough sample from people who use mobility aids we will be able to report on their concerns and aspirations specifically," Duane told Talking Vision.
Listen to the full interview with Victoria Walks in the player below:
The survey is also tracking the difference in walking preferences and public transport use pre and post pandemic.
The survey will also be used to make a case to the Victorian government to see more targeted and structured investment into walking; like advocating for more tactile markers on the ground, or better signage.
Take part in the survey directly, or visit Victoria Walks website for more information.
The survey will close 15 December 2021.
Talking Vision is a weekly discussion of issues relating to blindness and low vision.
It includes stories of inspiration and achievement and information on services for the community.
Tell us your story by emailing [email protected]