Description Journey 1
At Vision Australia, we know with the right support at the right time, children living with blindness or low vision can do just about anything with their lives their hearts desire.
Which is why we work closely with children like Zavier and their teachers to ensure they have both the practical and emotional support they need to excel.
From birth to graduation and beyond, our specialist paediatric staff are on hand to support children who are blind or have low vision and their families with any challenge they may face. From supporting them at school with the use of assistive technology, to helping them build confidence and self-esteem, they're there children for every step of their journey from kindergarten to adulthood.
Ensuring we can continue to provide these life-changing services is a constant, ongoing challenge—especially in a difficult year like this. Which is why this Christmas, Vision Australia is asking the community for their support so kids like Zavier can continue to develop the everyday skills they need to be confident and independent.
Thumbnail 1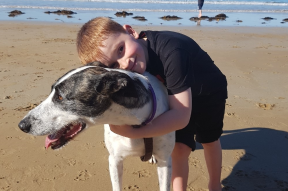 Description for thumbnail 1
Of course, before you can get a good job, you've got to get a good education. Your support can help.
Thumbnail 2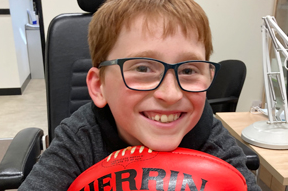 Description for thumbnail 2
Help Vision Australia continue to provide the emotional and practical support for children like Zave