16 September 2021
Nothing really gets past blind father of five, Jamie Kelly.
His kids can attest to that. 
"My kids used to play tricks on me, for instance getting something out of the pantry," he remembers.
"It was always a bit of a challenge when they'd try and take advantage of your blindness, but they didn't realise how switched on I was, so a lot of the time I could hear what they were doing from another room."
Fatherhood already comes with its challenges, but adding blindness to the mix can amplify the worry.
For the Father's Day special panel on Vision Australia Radio's Talking Vision, host Sam Colley is joined by Jamie and Chris Edwards, two dads living with blindness.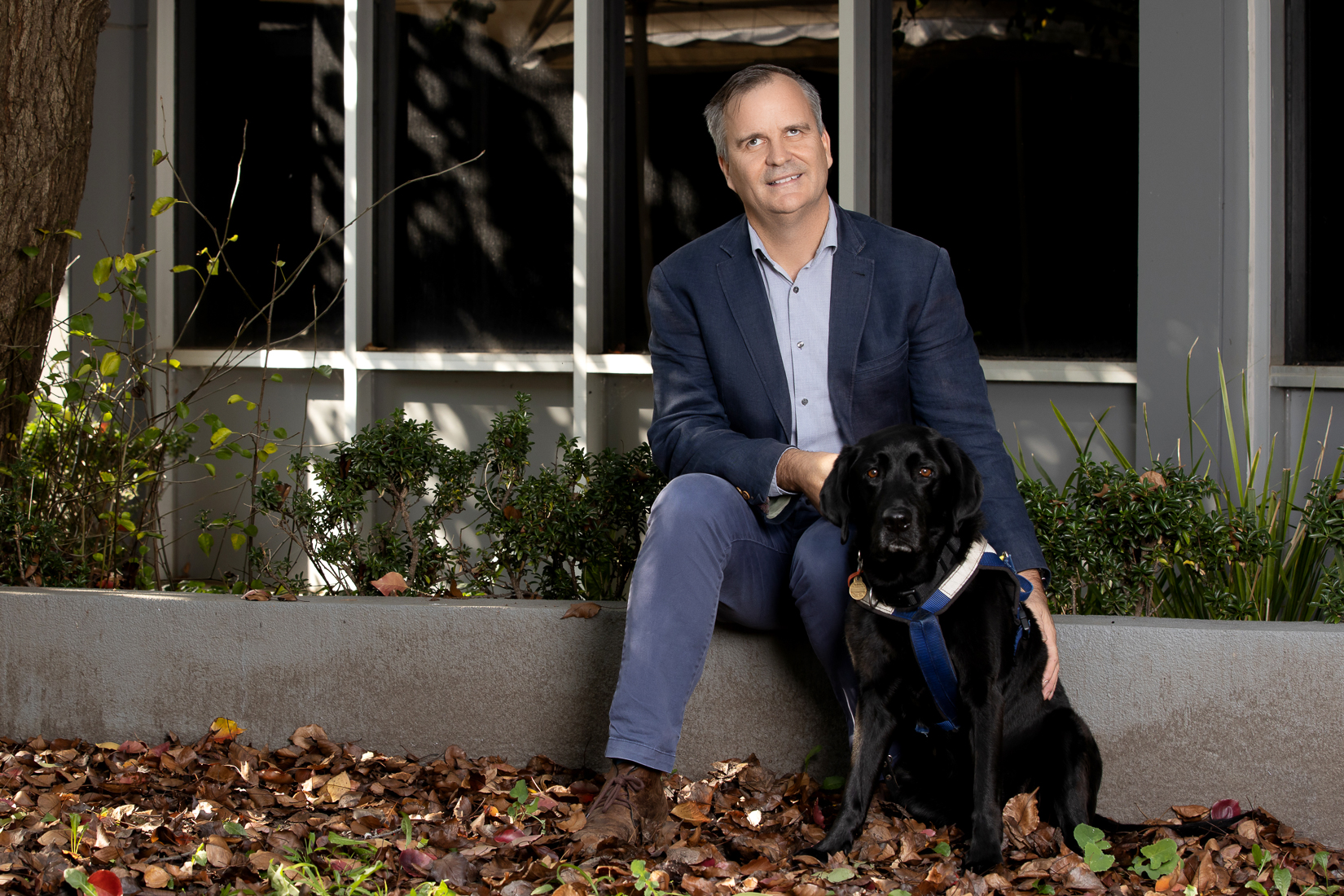 Image: Chris Edwards with his Seeing Eye Dog Odie.
"Everybody has their unique challenges," Chris said.
"Of course, all the usual things of being able to read a baby's face or to be able to do the practical things like changing nappies you have to learn."
Jamie found he could still read to his young ones with the help of braille overlay picture books at the Vision Australia Library.
Chris had to rely on the lifeguards at the swimming pool to keep an eye on his kids.
It's about adapting, they both said.
The NDIS has also been life-changing in maintaining parent-child relationships.
"The ability to not have to rely on your family to do simple things has been amazing," Chris said.
"I can teach my kids that I'm a blind dad, I'm not depending on you for support," Jamie adds.
Listen to the full interview in the player below:
Talking Vision is a weekly discussion of issues relating to blindness and low vision.
It includes stories of inspiration and achievement and information on services for the community.
Tell us your story by emailing talkingvision@visionaustralia.org