30 September 2021
Apple has unlocked a new feature to allow non-Apple device users to jump into FaceTime calls.
As an answer to the popularity of Zoom video calls, the new iOS 15 update means Apple users can connect with Android and Windows users via a FaceTime link.
Talking Tech host David Woodbridge said the option is accessible to blind and low vision users.
"You generate a link which brings up a website which is fully accessible, so you can join in on a FaceTime call," he said.
"It's not really like Zoom, but it's a very simple interface to use."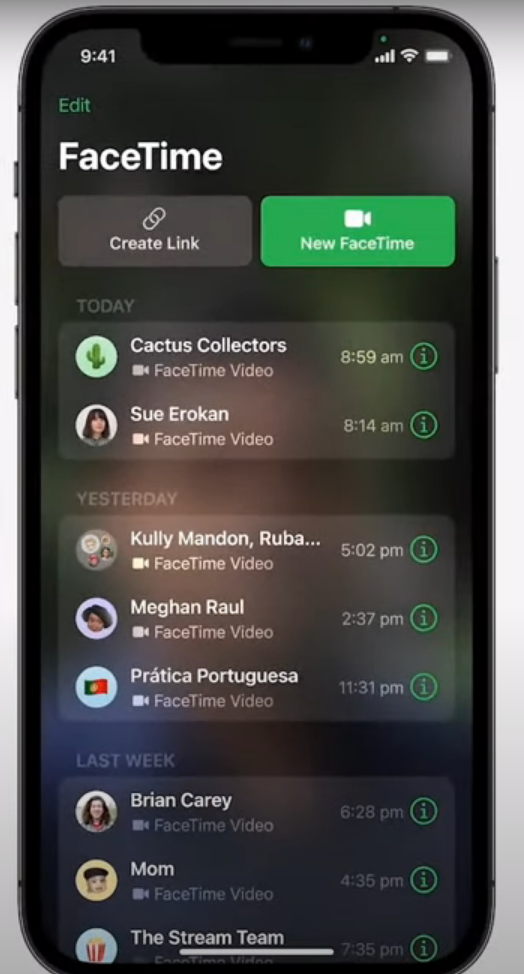 Caption: The new FaceTime interface on iOS 15. 
Instead of both parties needing to download an app, Apple users are able to send a FaceTime URL to someone using Android device or PC, who can then use a browser for the video call.
Other FaceTime updates include the ability to schedule calls, as well as a watch party feature called SharePlay. It also includes the option of ambient noise reduction, so the microphone can prioritise your voice during a call.
To hear more about the iOS 15 updates and what products David recommends, listen to the latest Talking Tech episode in the player below.