Living with blindness or low vision doesn't have to be a barrier to people living independently at home.  
While there can be some challenges, there are a number of strategies and techniques that can help make the home accessible and safe.
Check out the below tips on how to make your lounge room accommodating to someone who is blind or has low vision, whether that's you or a friend or family member.
Keep an eye out for more tips for other rooms in the house or find out more about the range of Vision Australia services that can help people who are blind or have low vision stay safe and independent at home.
Lounge room
Contrasting colours
Using contrasting colours can help those with low vision identify furniture, decorations (like rugs), and other potential trip hazards.
It is a strategy that's useful throughout the home, not only to identify obstacles, but also to identify objects (like plates and cups) against a contrasted backdrop. 
Clear walkways
A clear walkway can help those with blindness or low vision avoid injuries from obstacles.
For this reason, it can also be beneficial to remove 'floating' obstacles like coffee tables and foot stools.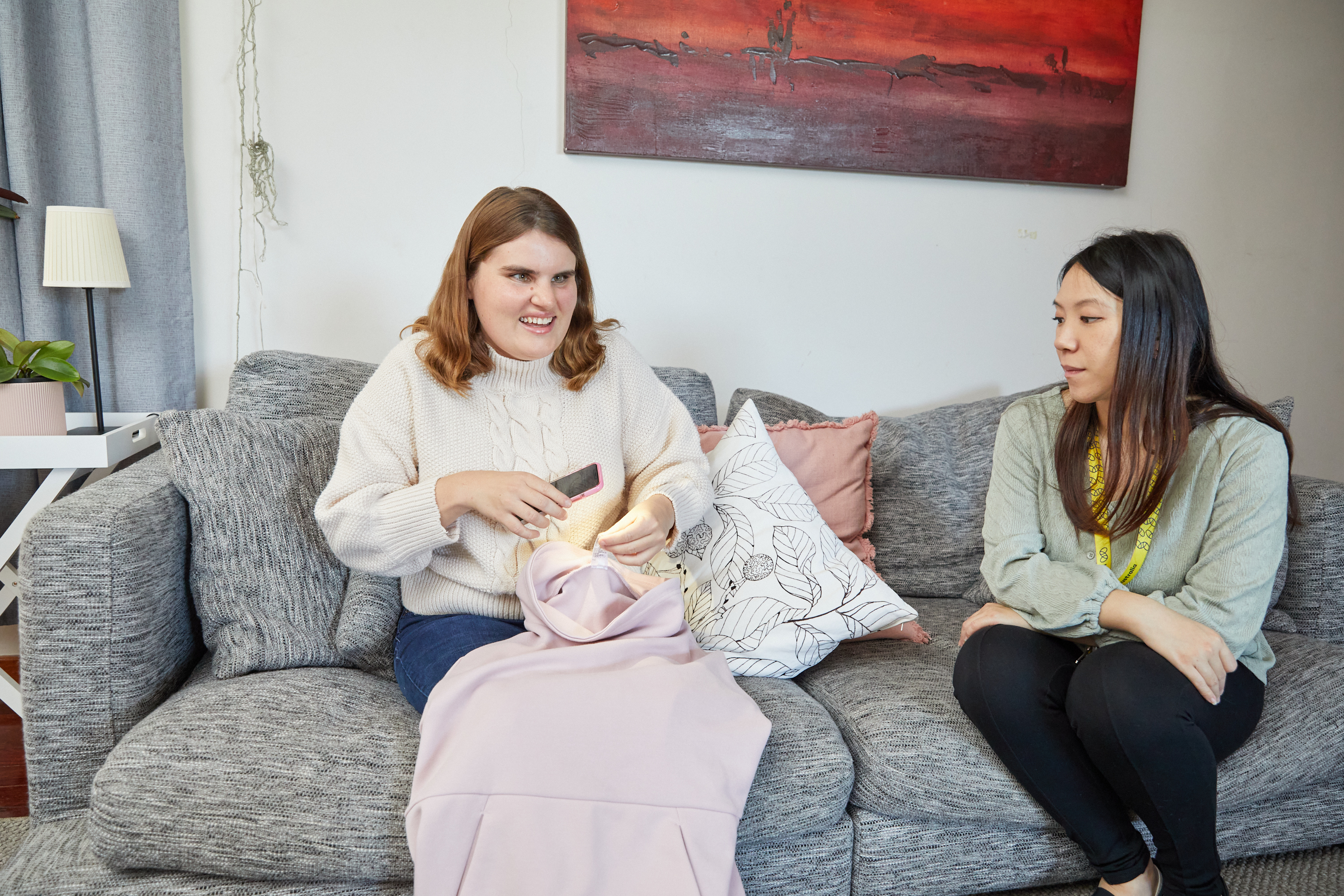 Caption: Vision Australia's occupational therapists can provide expert advice to make your lounge room easy to navigate. 
Keep things organised
It's another strategy that can be used throughout the home, but for the living room, having a designated place for items such as remotes can help those with blindness or low vision quickly locate what they're looking for.
Vision Australia has a range of supports that can help create a more accessible home for anyone living with blindness or low vision.
If you're interested in how we can help you, contact us on 1300 847 466 or email [email protected].