Leeann is looking forward to completing 100 kilometres for 100K Your Way. She's joined by Vision Australia's Western Australia workplace team, as well as her Seeing Eye Dog, Felix.
In particular, Leeann looks forward to getting out and about, and demonstrating that anyone can get involved, whether by walking, running, or using a wheelchair.
"It's good mental health," she said.
"I like to go to the shops every day."
At birth, Leeann was diagnosed with a condition called Schnyder Corneal Dystrophy, and despite numerous corneal transplants, her vision continues to deteriorate.
Due to her vision condition, Leeann initially connected with Vision Australia for orientation and mobility support. Since then, she's made use of a range of Vision Australia's various services, and has also been paired with a Seeing Eye Dog.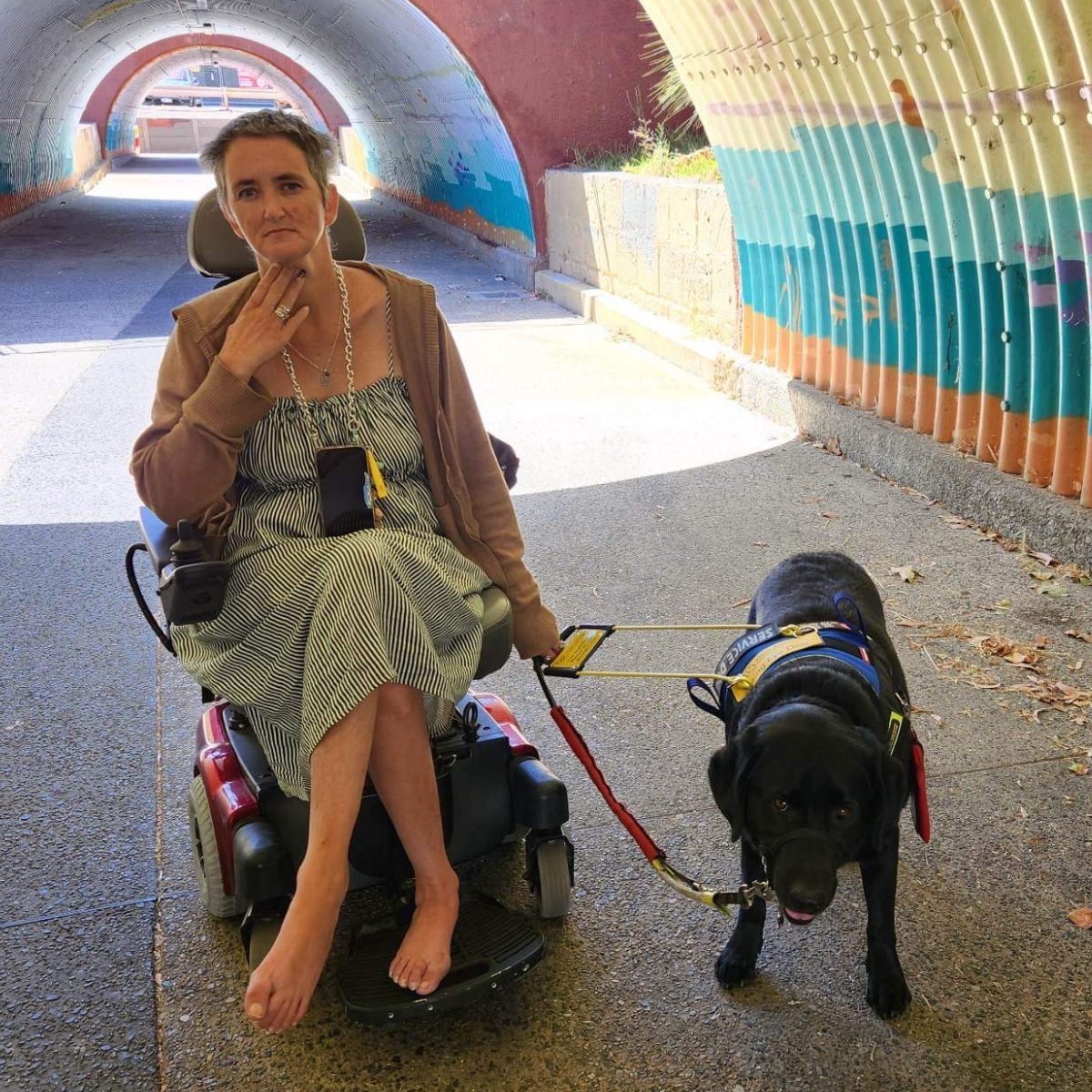 "I found using a white cane made things difficult for me," she said.
"Receiving my first Seeing Eye Dog, Viva, changed my life completely."
After Viva, Leeann was paired with Felix, and although Leanne has required a wheelchair since 2021, they remain a strong team.
"My mobility specialist, Matt, went out of his way to find a special harness for Felix so we can do more walking together."
For Leeann, participating in 100k Your Way provides her with the opportunity to give back to Vision Australia and Seeing Eye Dogs, and to help others living with blindness or low vision stay active and independently mobile.
"Vision Australia gave me my heart and soul," she said.
"They've been invaluable."
If you'd like to support Leeann and Felix with their 100k Your Way challenge, you can donate here