23 September 2021
By Ron Hooton
I'd be lying if I said I wasn't hugely disappointed. So disappointed in the fact that being closed-minded is causing so many of Australia's businesses to potentially miss out on the best candidate for a job, whether it be due to a lack of understanding or outright discrimination.
Making the choice to hire someone who is blind or low vision is a massive step for some organisations - however, it can be life changing for the employee and often a great decision for the employer.
A recent employment survey of more than 1,000 employers by EY Sweeney, for Vision Australia revealed some damning figures.
More than 50 percent of employers had never even considered hiring a someone who is blind or has low vision. Many employers believed blind people would not be productive enough or thought they would be a financial burden to their business.
A large portion of employers even answered that they thought their workers or managers would not know how to deal with a blind or low vision employee.
Close to 70 percent's main concern was that they thought a blind and low vision employee would be a health and safety risk to their business.
More than 80 percent said they just had a lack of confidence in hiring someone who was blind or low vision.
Responses like this show loud and clear how blind and low vision jobseekers can be made to feel like second-class citizens. When in reality, they are just as capable as anyone else in the workplace.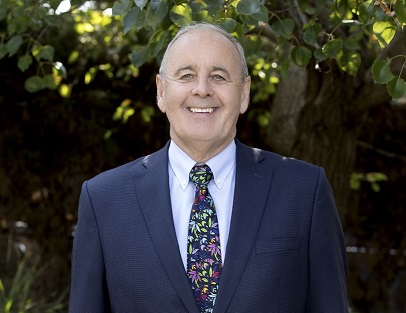 Caption: Vision Australia CEO Ron Hooton has called on employers to better when it comes to hiring people who are blind or have low vision.
The tasks and activities we spend our time at work carrying out, reading and responding to emails, attending meetings and even making a morning coffee and participating in the social side of work, all of these and more are things people who are blind or have low vision are more than capable of completing.  
In some ways, they can be even more of an asset for a business whose customer base includes those living with disabilities. At Vision Australia, 15 percent of our 800 employees are blind or have low vision, ranging from people in senior leadership, through to our frontline service providers.
But organisations like ours shouldn't be the only avenue for people who are blind or have low vision or who live with any other disability to find work.
Australia, we can do better than this and we need to do better than this.
I know so many out there would be thinking that they would never discriminate against blind or low vision people and I believe them - but they may have an unconscious bias at play that they don't even realise.
Self-check for your biases - would you have agreed with the majority? Ask yourself why? Now you've acknowledged your bias, what are you going to do?
From hearing members of our blind and low vision community say that prospective employers have made them feel like 'not of value to society' and that the employment process is both 'demeaning' and 'disheartening' should be enough to make us all look at ourselves closely.
One said that potential employers had made him feel like a 'cost or a problem' even before he'd got to the second round of interviews. He said that he was so used to hearing an employer's voice change when he told them he was blind or had low vision that he almost expected it now.
Why should anyone feel that way when simply looking for a job?

Caption: Blindness or low vision is no barrier to being an effective and productive employee.
Many don't know that the Government offers workplaces and employers funding, education and assistance to help facilitate the employment of those with disabilities including our blind and low vision community.
The change starts now. Start the conversations.
Tell your friends and your family, especially those who are employers themselves, that hiring a person who is blind or has low vision could work wonders for their business. We must stop the discrimination, raise awareness and do better as a society.
Ron Hooton is the CEO of Vision Australia, Australia's largest and only national provider of specialist blindness and low vision support services.