19 February 2020
Communications and marketing professionals can now ensure their messages can be understood and enjoyed by even larger audiences thanks to a new offering from Digital Access at Vision Australia.
Digital Access has recently added Accessible Communications and Marketing to its range of industry-leading training courses.
Ideal for those such as such as communications managers, brand managers, content editors, graphic designers and social media managers/coordinators, the one-day course provides expert advice on incorporating accessibility into communication and marketing platforms and delivery methods.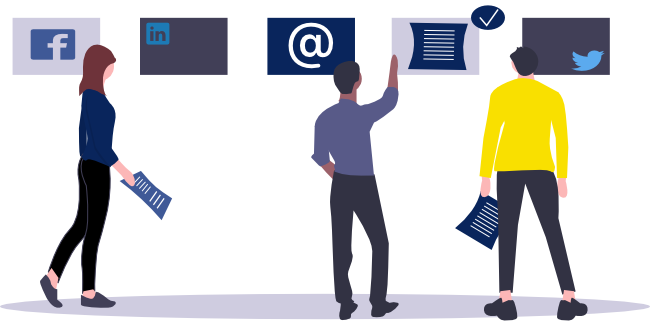 The course is in alignment with the Australian Human Rights Commission's World Wide Web Access Advisory Notes and the Australian Government's Digital Service Standard. It provides solutions to achieve WCAG 2.1 Level AA conformance, as well as usability and accessibility best practices across web content, social media, emails, video, audio and more.
Joshua Crawford, Digital Access Acting Manager, said the course is a unique offering in Australia and takes a pan-disability approach to accessibility.
"We've taken what we've learned through our own research and user testing across various disability groups to design a course that will specifically benefit communications and marketing professionals," Josh said.
"It's estimated one in five Australians live with a disability. That means businesses and organisations could be missing out on a significant portion of their audience or customer base if their messages and materials aren't accessible," he said.
The Accessible Communications and Marketing Course will cover:
Introduction to Accessible Communications and Marketing
Introduction to Assistive Technologies
Accessible Communications Techniques
Email, Documents and Social Media
Accessible Digital Advertising
Print Accessibility
Governance
Creating an Accessibility Statement
Handling Complaints
Bookings are currently open for the first two Accessible Communication and Marketing courses:
Spots are limited and early-bird prices are available. For more information, contact the Digital Access team via 1300 367 055 or digitalaccess@visionaustralia.org.
Digital Access at Vision Australia is recognised internationally as an industry leader in the provision of digital accessibility services, equally addressing the needs of all disability groups. Specialising in digital accessibility testing, user research, and training, our services are expertly designed to help our customers make their digital presence accessible to all.