26 November 2019
On Friday, November 15 a group of Vision Australia's Perth-based clients were lucky enough to attend the West Australia Symphony Orchestra's (WASO) final rehearsal for the Organ Symphony at the Perth Concert Hall.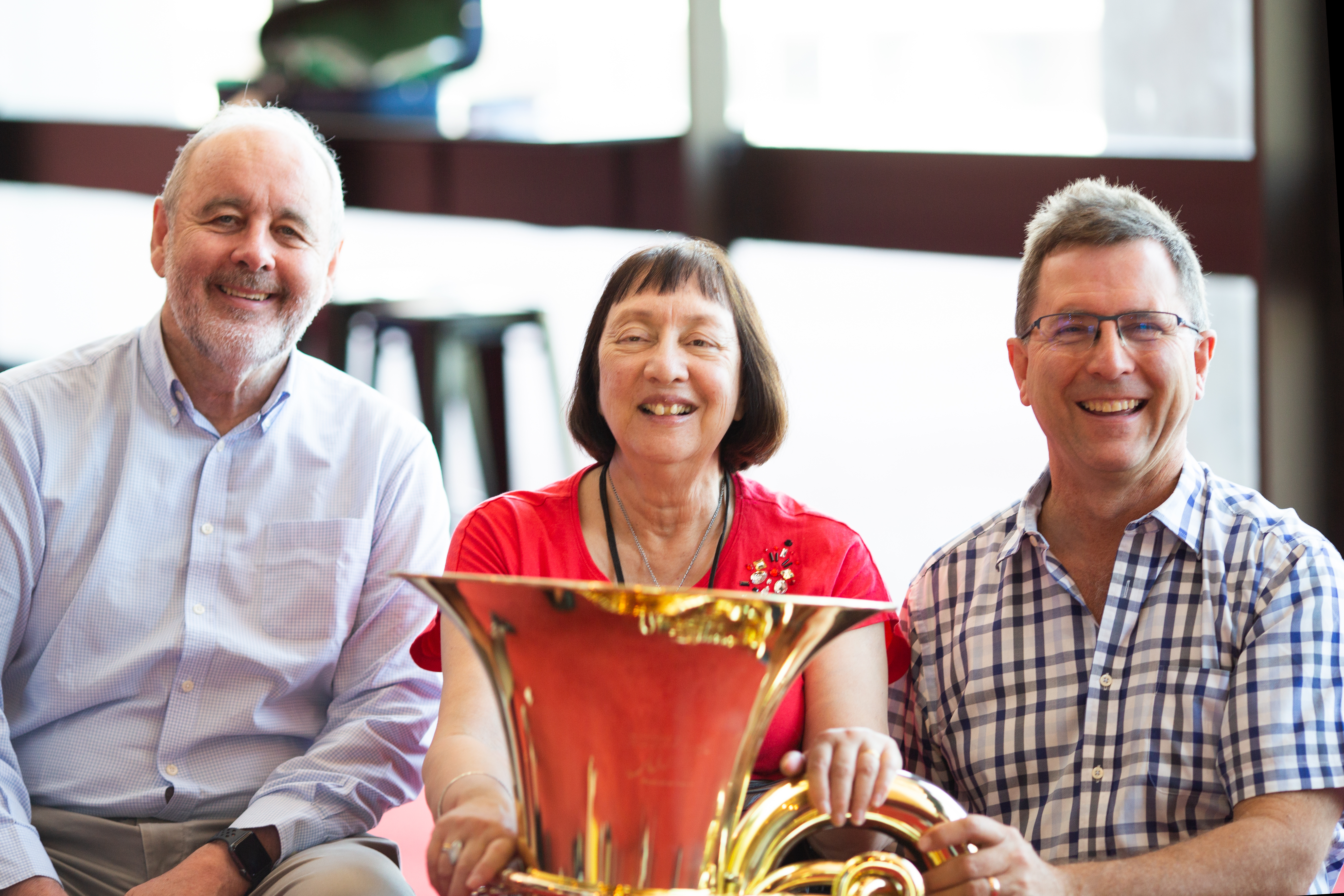 ​
Beginning with a morning tea, clients were introduced to some of the musicians and key WASO staff before actually getting the opportunity to play some instruments, including the violin, clarinet and tuba. Musicians expertly described the instruments as they assisted clients to have a go.
Vision Australia CEO Ron Hooton also joined the group.
Clients then went in to the Perth Concert Hall where they were treated to two hours of rehearsal, where they heard Rimsky-Korsakov's arrangement of Mussorgsky's Night on Bald Mountain and Prokofiev's Piano Concerto No. 1 with Ukrainian guest pianist Alexander Gavrylyuk. The orchestra was led by French conductor Lionel Bringuier.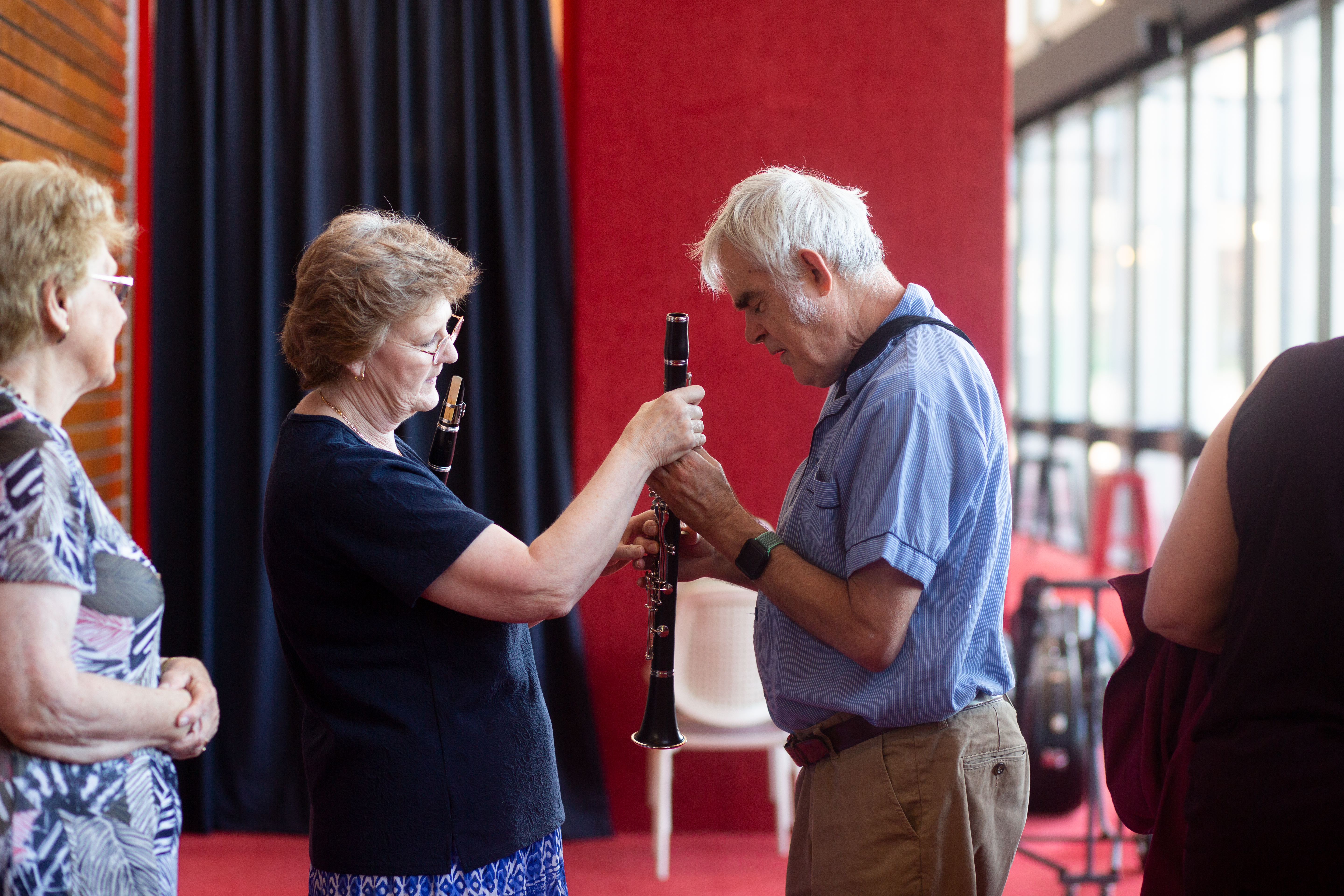 ​
One of the participants at the event was Wilma Brass, who is deafblind.
Wilma was thrilled to be involved with the event, and provided Vision Australia with her positive feedback and experiences from the day.
"The best part [of the rehearsal] was beforehand, I am not talking about the brunch provided although that was delicious, but about the opportunity to get up close with a few instruments," Wilma said.
"The violin was an unexpected challenge as holding the bow was an art in itself. Gave me cramp! And then when you play the violin it is your little finger that does most of the work, helped by the thumb," she said.
"It was wonderful watching and listening to it all. What a treat this was. Thank you WASO for this wonderful opportunity! Thank you Vision Australia for organising this."
WASO is a for-purpose not-for-profit company that thrives on the enthusiasm, passion and support of the entire community. WASO's orchestra is supported by hundreds of visiting artists, alongside the volunteers of the WASO Chorus, to create an exceptional performance at every venue, every time.
Photo credit: Alanna Kusin, WASO.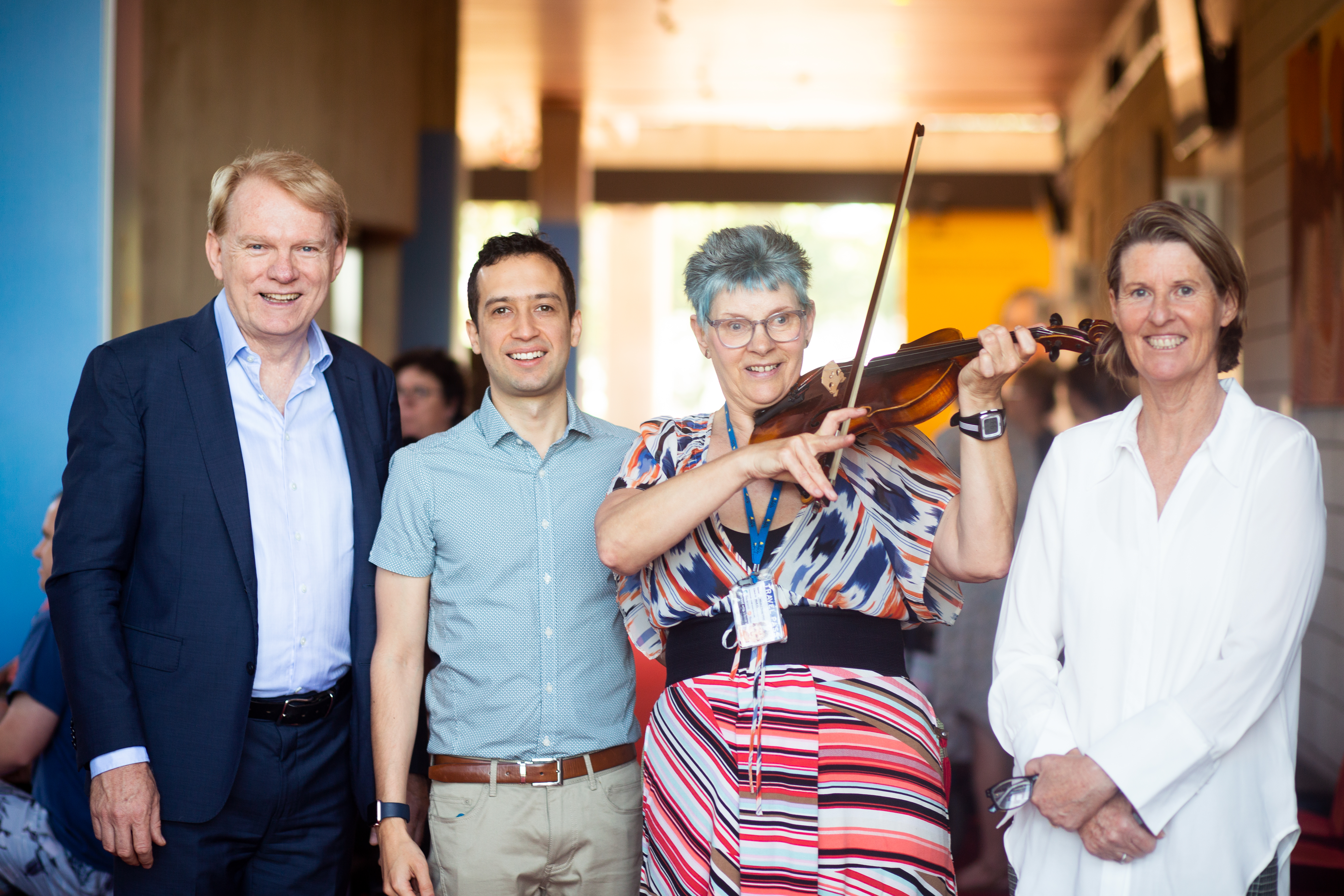 ​