31 October 2019
One of Australia's most highly respected eye health professionals, Associate Professor Julian Rait OAM, has been appointed to the Board of Vision Australia.
His position on the Board was confirmed at the leading blindness and low vision service provider's annual general meeting in Melbourne last week, with Associate Professor Rait OAM to bring extensive medical knowledge and guidance to the position.
Associate Professor Rait OAM is a specialist Ophthalmologist and has been practicing for more than 30 years. He is the President of the Australian Medical Association (Victoria). He also Chairs the Council of Private Specialist Practice for the Federal AMA, and has been a fellow of the Australian Institute of Company Directors since 2008.
Associate Professor Rait OAM has held several leadership positions within the medical indemnity insurance industry. He currently sits on the Board of the Avant Foundation and the Avant National Advocacy Stakeholder Committee, and has previously served as a Board member and Chairman of the MDA National Group.
In 2018, he was awarded the Medal of the Order of Australia for "service to Ophthalmology and to the development of overseas aid."
Associate Professor Rait OAM is a strong supporter of Vision Australia and its core mission of supporting people who are blind or have low vision to live the life they choose.
"I have had a long association with Vision Australia and have much admired and appreciated the support that has been provided to many patients," Associate Professor Rait OAM said.
"I very much look forward to contributing to the further success of this wonderful organisation and its compassionate advocacy for the blind and low vision community, along with their families."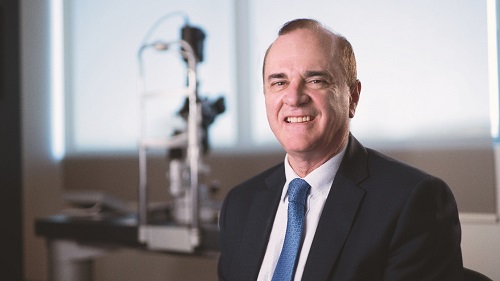 Associate Professor Julian Rait OAM
Vision Australia CEO Ron Hooton said Vision Australia is fortunate to welcome Associate Professor Rait OAM to its Board, given his prior experience at Board level and knowledge of the Australian medical landscape.
"It's always a positive when you can welcome somebody like Julian to an organisation and his position on our Board is great news for Vision Australia and the wider blind and low vision community," Mr Hooton said.
"Medical professionals play an important role in people who are blind or have low vision receiving the support they need. Julian's knowledge of this field and eye health will be an asset to Vision Australia and help ensure we are working effectively alongside primary health providers to ensure people are receiving the best possible support."