24 October 2019
Pete Smith has been a fixture of Vision Australia's Carols by Candlelight for over 15 years.
Over this time he has performed many roles, most years taking on the task of warming up the audience before the show and keeping them entertained during commercial breaks.
This year Pete has been recognised with a Vision Australia Award for his continued support of Carols by Candlelight and the wider Vision Australia community.
The awards, first established in 2006, honour those who help to make a substantial difference through their commitment to Vision Australia's mission to ensure people who are blind or have low vision can live the life they choose.
Pete is perhaps best known as the voice of Melbourne's Channel Nine, while also being a veteran radio presenter and performer. He was famously known as the announcer on "Sale of the Century" for 21 years.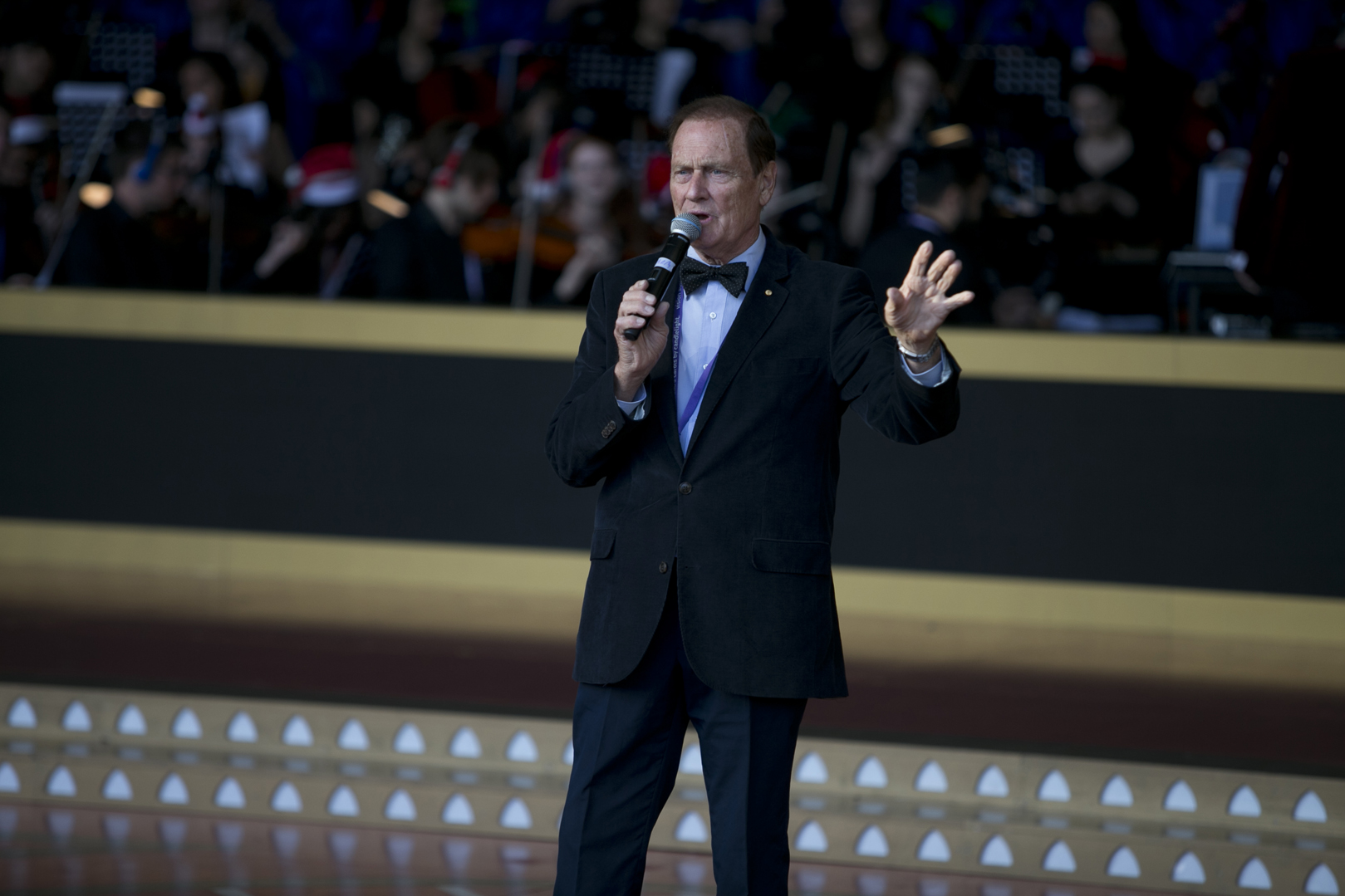 [PD: Pete Smith on stage at Carols by Candlelight 2017.]
As we get ready for the 82nd Carols by Candlelight, Pete will be there yet again, ensuring the audience is thoroughly entertained and bringing a smile to all in attendance.
While Pete couldn't attend the Annual General Meeting where the Vision Australia Awards were handed out, Vision Australia CEO Ron Hooton took to the stage to say a few words about Pete.
"Pete's not only a legend within Australia, he's been a huge contributor to Carols by Candlelight for many, many years," Ron said.
He's the guy in the background. He's the guy warming up the audience who's not on the screen. He's the guy making sure all the performers are performing well, and he's a great friend to this organisation," he said.
Pete will be presented his award at a separate event before Carols by Candlelight.