24 October 2019
Vision Australia this week recognised Tim Boyle at its annual general meeting with the presentation of a 2019 Vision Australia Award.
The awards, first established in 2006, honour those who help make a substantial difference through their commitment to Vision Australia's mission to ensure people who are blind or have low vision can live the life they choose.
Tim was appointed director of the Vision Australia Trust and as a co-opted member of the Audit Finance and Risk Committee in 2013. 
For more than five years, Vision Australia has been fortunate to benefit from Tim's extensive risk management, governance and investment experience gained through a diverse international career. 
Tim has also brought lived experience to the role, having cared for his mother who is a client of Vision Australia.
Following a significant contribution to the organisation, Tim retired from his Vision Australia roles in June 2019.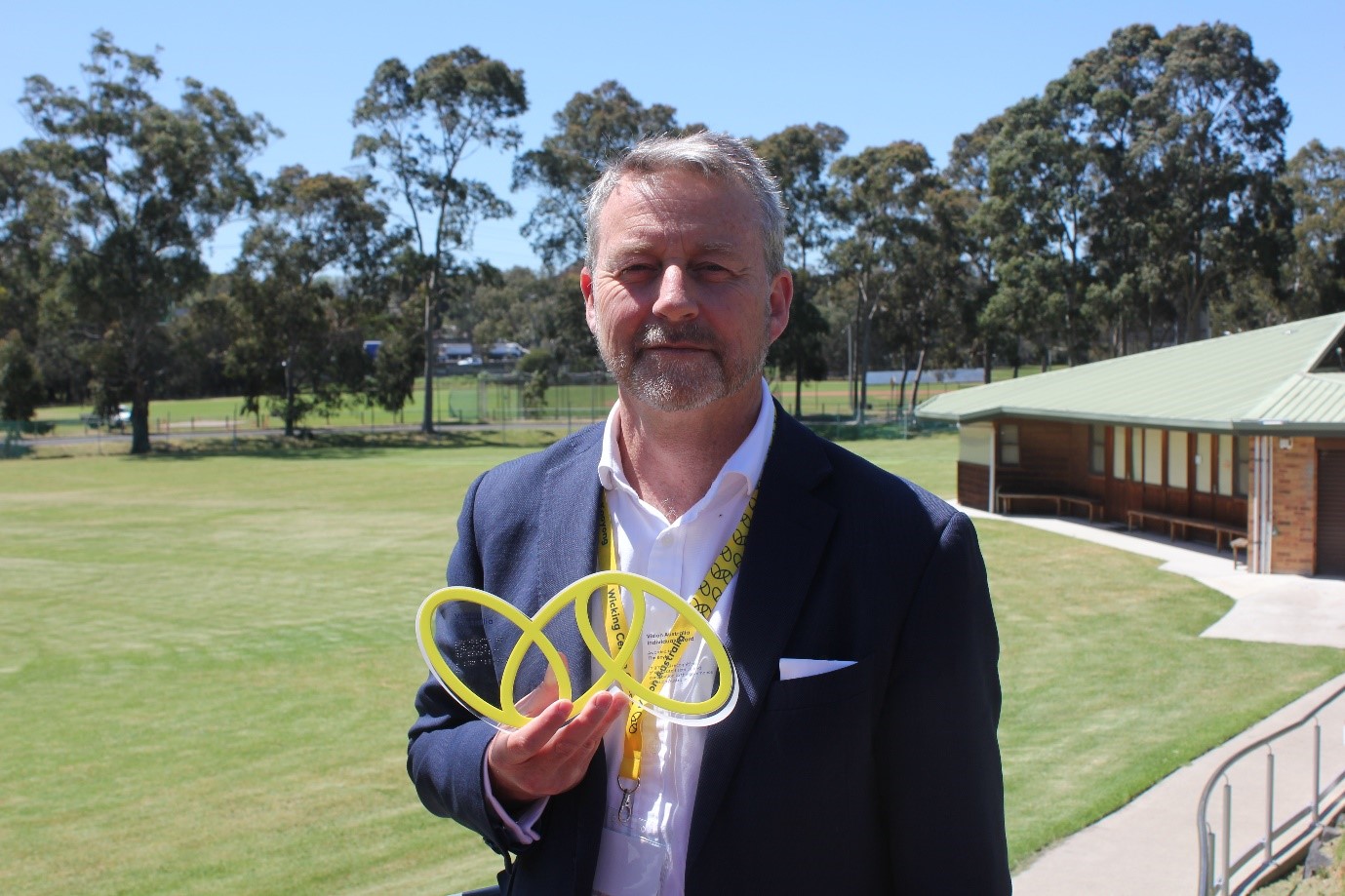 [PD: VA Award winner Tim, holding his award which takes the shape of the VA logo of 3 yellow ovals linked together.]
"I am very thankful for receiving this award but it, in no way, squares the ledger for the kindness, passion and dedication of the many volunteers and staff of Vision Australia," Tim said upon receiving the award.
Presenting the award, Vision Australia Chair Andrew Moffat gave thanks for Tim's extensive contribution.
"Tim has brought huge insight. He's brought some real expertise to ensure best practice. He's given great insight to the Vision Australia Trust and helped us through a number of transitions as an organisation,"
"It's been a great honour and a privilege to work with Tim and I look forward to all our interactions in the future."