24 October 2019
Ben Pettingill's contribution to the blind and low vision community has been recognised with the presentation of a Vision Australia Award at the organisation's annual general meeting this week.
Ben is a motivational speaker and mentor who lost 98 per cent of his vision overnight at age 16 to a rare genetic syndrome, Leber's hereditary optic neuropathy. 
Now 23, Ben's story is one of resilience in the face of adversity and is an inspiration to many young people living with blindness or low vision.
Ben water-skis, coaches basketball teams, has walked the Kokoda Trail and has driven a car. He is also the only blind person in the world to have competed in a Spartan obstacle course race untethered, and water-skied the Southern 80, the fastest water skiing race in the world.
In 2014 Ben was a recipient of a Vision Australia Further Education Bursary which assisted in his study of a Bachelor of Business Sports Management at La Trobe University. 
Ben has worked with Vision Australia as a guest speaker at fundraising events and in mentoring young clients particularly with respect to employment.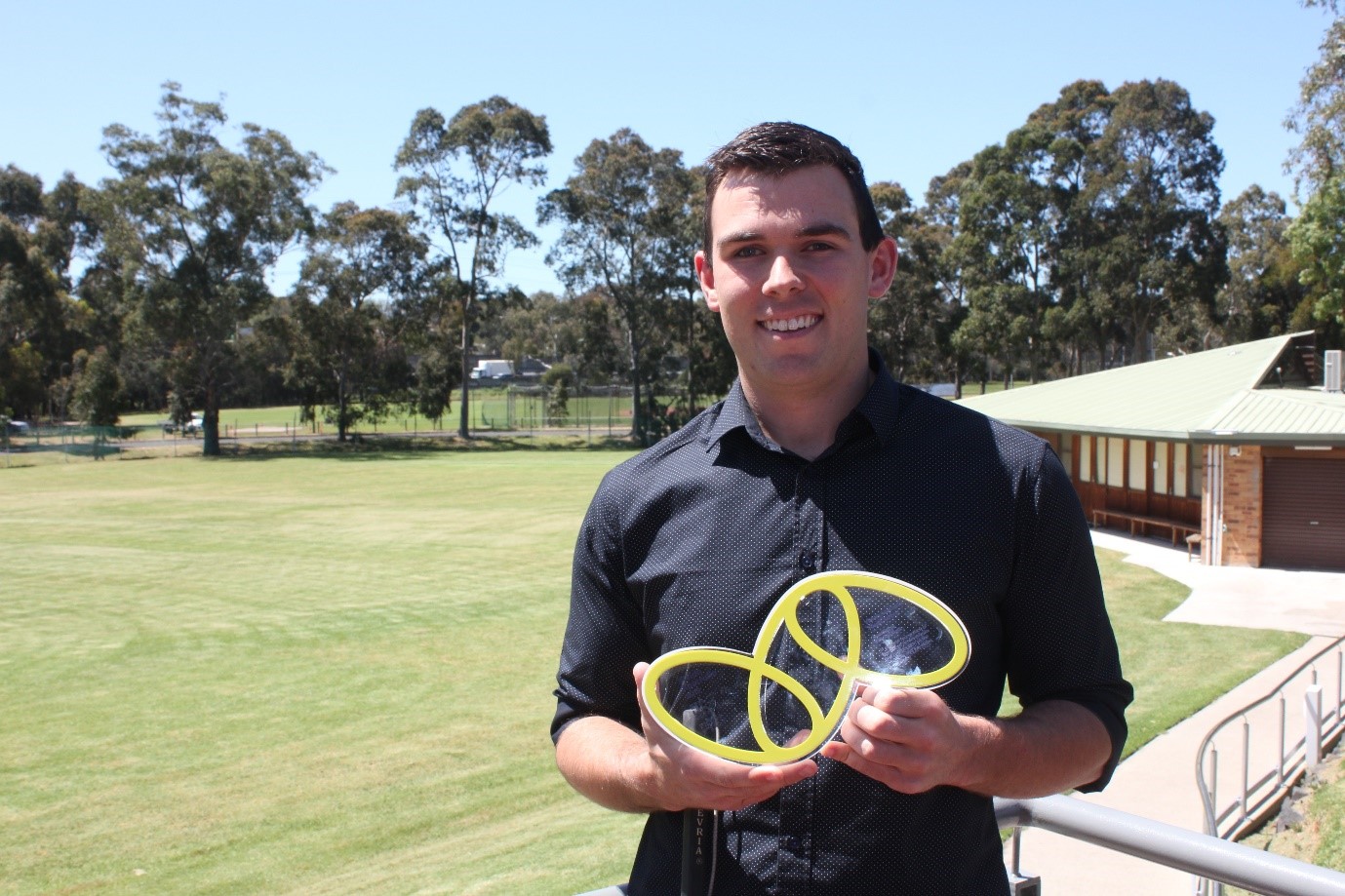 [PD: VA Award winner Ben, holding his award which takes the shape of the VA logo of 3 yellow ovals linked together.]
In his speech, Ben took the opportunity to touch on the ways in which Vision Australia helped him when he lost his vision.
"From the Vision Australia Store to being able to access my textbooks through the Library, going through my education, when you look at those four pillars – education, employment, independence and social inclusion – I can really see, in my life specifically, how Vision Australia has been able to help and positively impact all four of those pillars.
"Honestly, I can't thank Vision Australia enough, not just for what they have done for me personally, but also the impact they have had on so many people around the entire country who I've had the privilege of meeting as a professional speaker."
The Vision Australia awards, first established in 2006, honour those who help to make a substantial difference through their commitment to Vision Australia's mission to ensure people who are blind or have low vision can live the life they choose.