25 September 2019
Melbourne's trains are set to become safer and more accessible for people who are blind or have low vision thanks to a partnership between Metro Trains and Vision Australia.
On Wednesday, September 25, Metro Trains trialled a number of new accessibility features for their trains at Vision Australia Seeing Eye Dogs' Leigh Garwood Mobility Training Centre.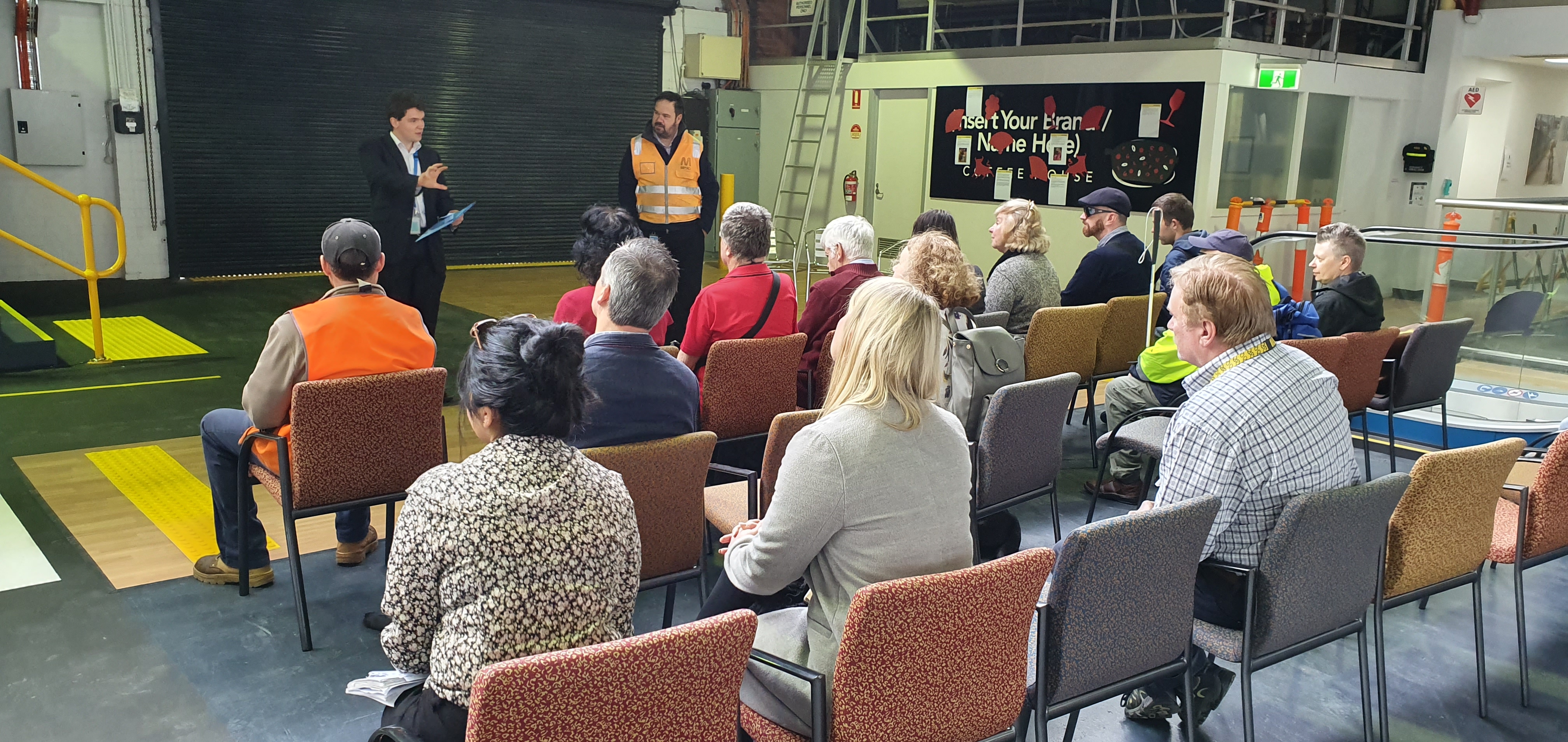 PD: Clients sit in chairs listening to Metro Trains staff explaining the features they will be trialing. 
Approximately 25 clients who are blind or have low vision were on site to trial these new features, including different coloured coverings for the gangways between carriages, and revised "open door" buttons, which include a ring of braille around their edges.
PD: Shane, a client with Vision Australia, feels around a train door for the new button 
The training centre houses a replica Metro Train and mini station platform. Generally used for Vision Australia's clients to help them further their mobility, these facilities also provide the perfect testing grounds to test new features in a private and controlled environment.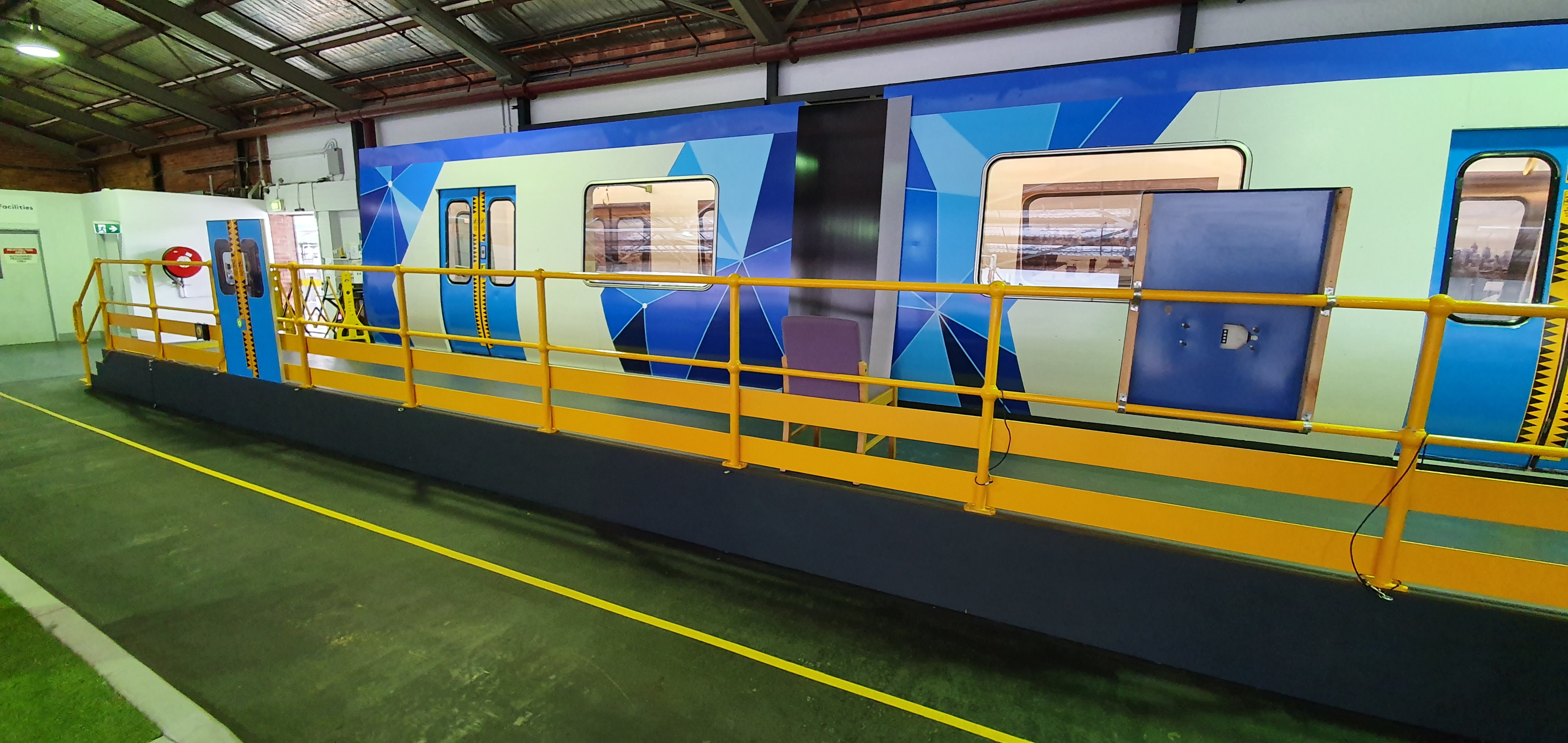 PD: The model train carriage at the Leigh Garwood Mobility Training Centre
Patrick Glines, Seeing Eye Dogs chief instructor, said the organisation is proud to be able to work with Metro Trains to help make public transport more accessible.
"It's admirable that Metro continues to strive to make the transport system safer and more accessible to all travellers. We are lucky to be in a position where we can assist, and participate, with this" Patrick said.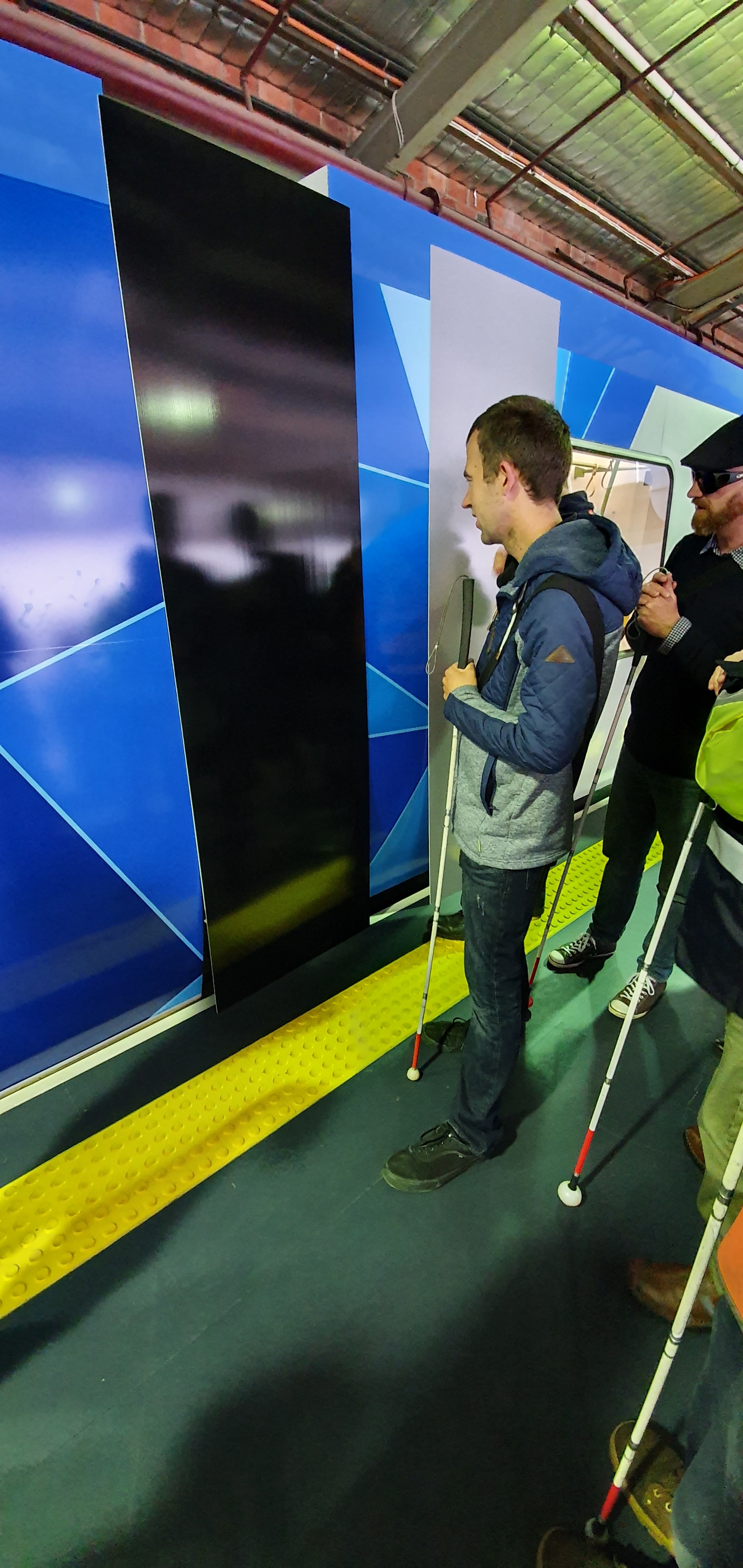 PD: Shane, a Vision Australia client, looks at the different colours being trialed to cover the gangways between carriages.
Throughout the morning, Seeing Eye Dogs staff and clients shared feedback and ideas directly with the Metro Trains team on hand.
Peter Hilbert, operations and technical manager for Siemens, said these sessions are play an important part in improving public transport in Melbourne.  
"It gives us feedback on what is and what isn't going to work. It enables the people who are going to be most affected by the change. We can't do everything all the time, but we can always do something," he said.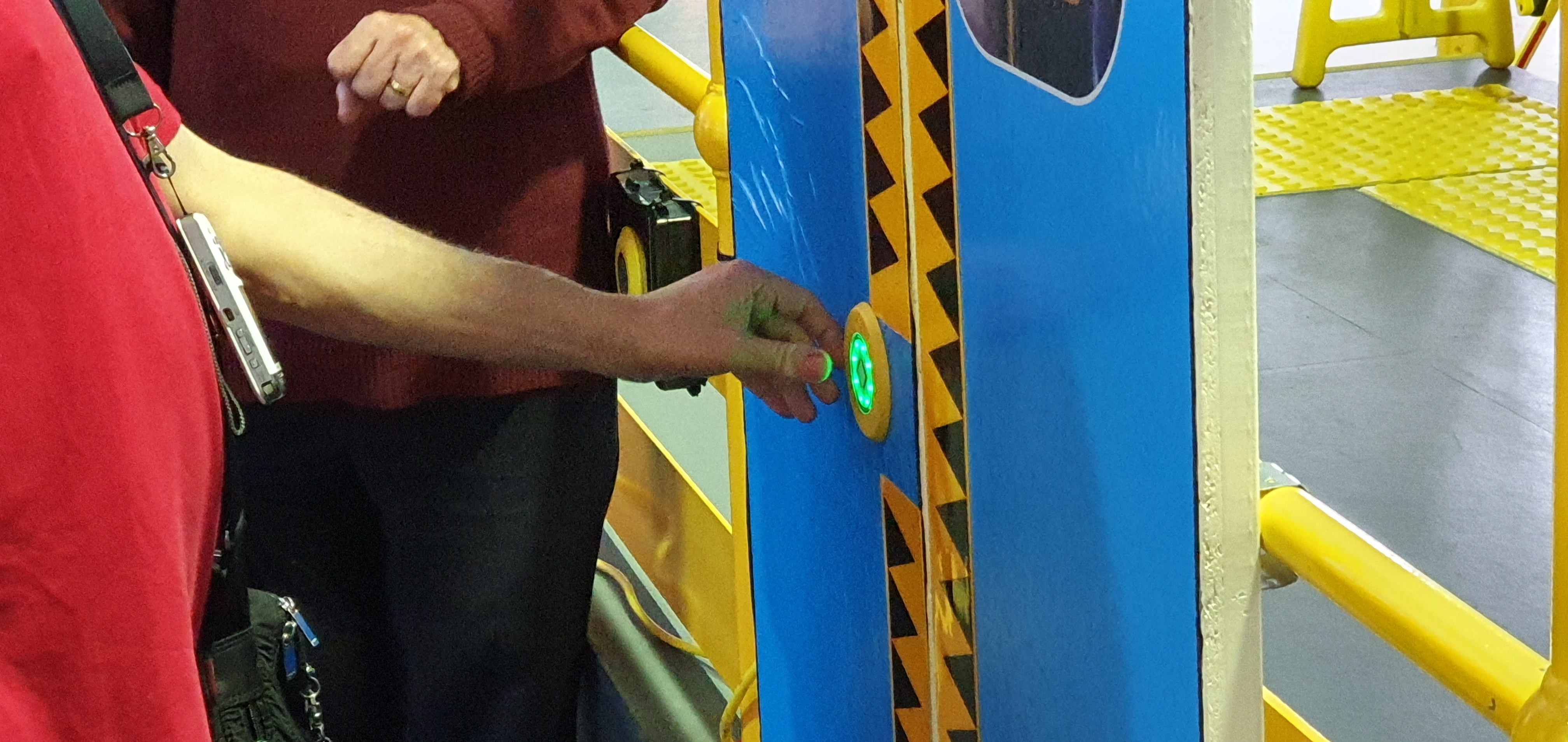 PD: A close-up of a hand pressing the open button on a train door.
Vision Australia would like to thank the team at Metro Trains for giving us the opportunity to take part in this research session.