02 April 2019
Artists who are blind or have low vision have been reminded to submit their entries for the Vision Australia calendar competition.
Each year, Vision Australia asks for submissions from the blindness and low vision community for artworks to feature in the very popular calendar. Entries for the 2020 competition close on April 13
The 2019 calendar features 13 works of art from people of all ages across Australia, including Binh Pham (71) who is totally blind in one eye.
Binh lost total sight in her right eye in 2004 due to brain tumours. In 2016 she then suddenly had lost all vision in her left eye from a rare auto-immune disease called Neuro Myelitis Optica, which causes inflammation of optic nerves and spinal cords. It took eight months of treatment before the sight in her left eye returned.
Binh's work in the 2019 calendar is a painting inspired by a trip to central Australia where she was mesmerised by the glorious colourful sunsets in the outback.
"I was inspired by the vastness of the sky and the psychedelic colours of the clouds," said Binh.
Binh's favourite medium is pastel, but she also paints using watercolours, acrylics and Chinese brush painting. She describes her style as impressionistic.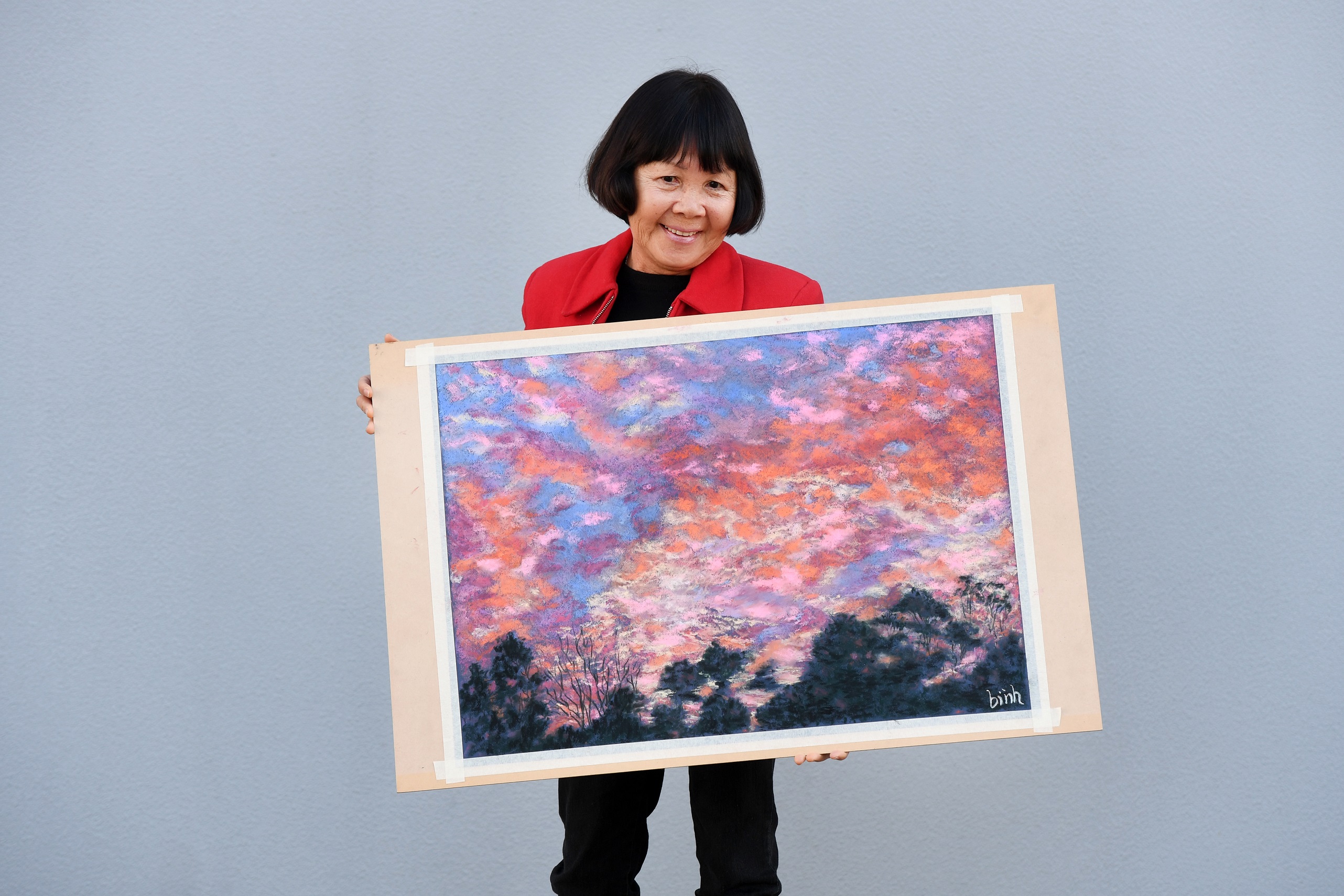 She learned to paint through art books and workshops. Since losing vision in her right eye, Binh has had a solo exhibition, self-published an art book and raised funds for charity by donating her paintings for auction and raffles.
If you are blind or have low vision, Vision Australia is calling for your artwork.
To enter the competition, you must have produced an original piece of artwork within the last 12 months. The artwork should be a painting or drawing in landscape (horizontal) format, appropriate to be featured in a decorative calendar.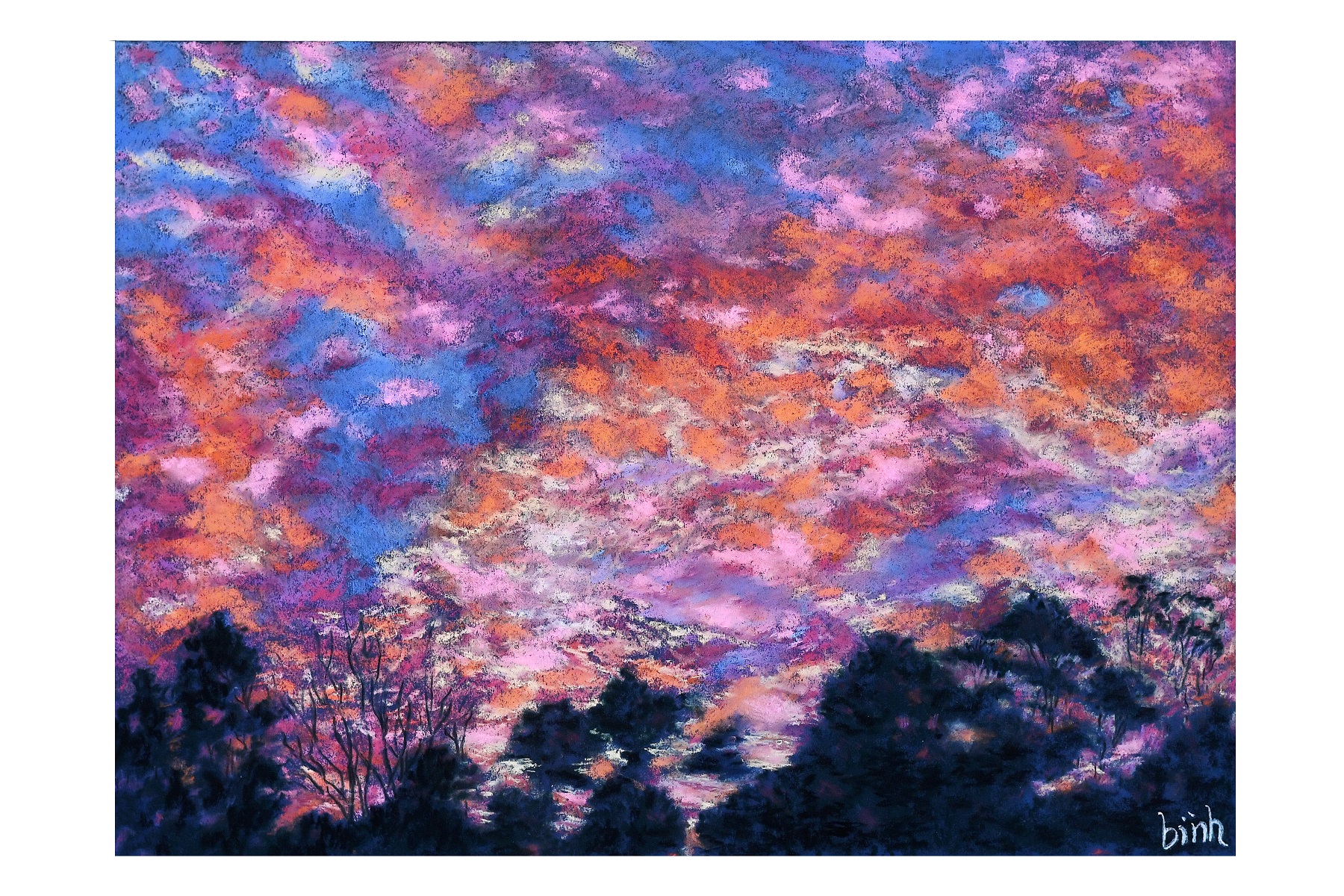 The chosen pieces of artwork to feature in the calendar will be accompanied by a profile of the artist. This profile will also be shared with local newspapers, providing a great opportunity to raise the profile of Vision Australia.
Importantly, the beautiful large print calendar also raises much needed funds to enable Vision Australia to continue to deliver support services across the country.
The 13 successful entries will also each receive a gift card to the value of $300.
How to enter
1. Fill out the submission competition for
2. Email your completed entry form, along with digital images of your artwork to: artworkcompetition@visionaustralia.org.
OR
3. Mail a copy of your entry form along with photos of your work to:
Phoebe Lescun
Retail Marketing Advisor
Vision Australia
454 Glenferrie Road,
Kooyong VIC 3144
Entries close April 13, 2019
*Terms and conditions outlined on the entry form.