20 May 2019
Adele is a woman who has always had a love of arts and crafts.
So much so, she estimates she has crocheted more than 100 rugs for various hospitals and other organisations over the years – that equates to one rug for each year of Adele's life.
That's right, this lively and active 99 year old celebrated her 100th birthday on Sunday May 12, which is also appropriate given it is Mother's Day.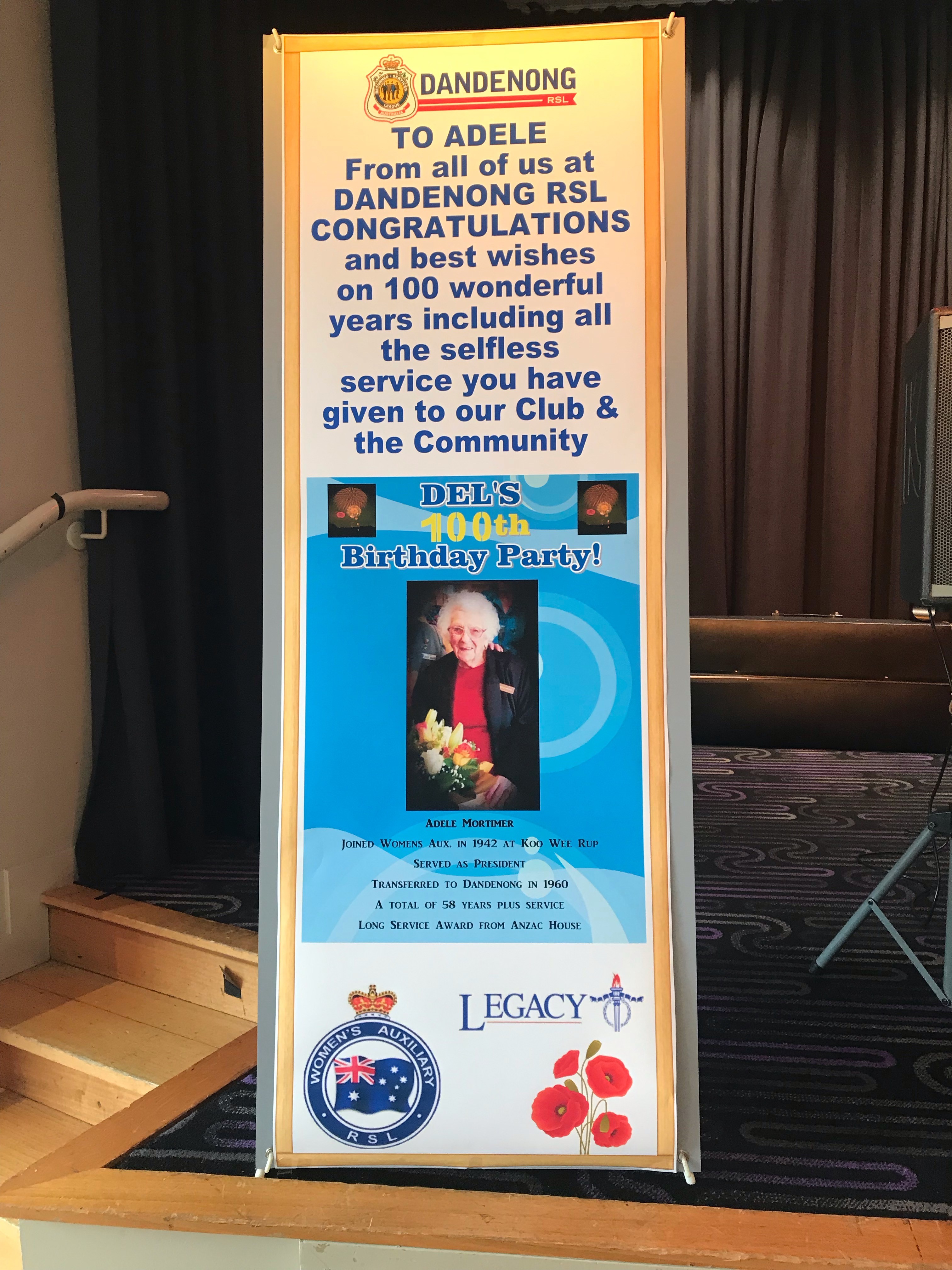 (PD: A sign celebrating Adele that reads: "TO ADELE, From all of us at Dandenong RSL , CONGRATULATIONS, and best wishes on 100 wonderful years including all the selfless service you have given to our club and the community") 
Recently, the Legacy Club and Vision Australia held a special birthday celebration for Adele at her local RSL.
Friends from both organisations came out to help her celebrate the day.
"It was a wonderful time. I received flowers and chocolate. I love these groups because we're all in the same boat. It brings us together and we can help each other out."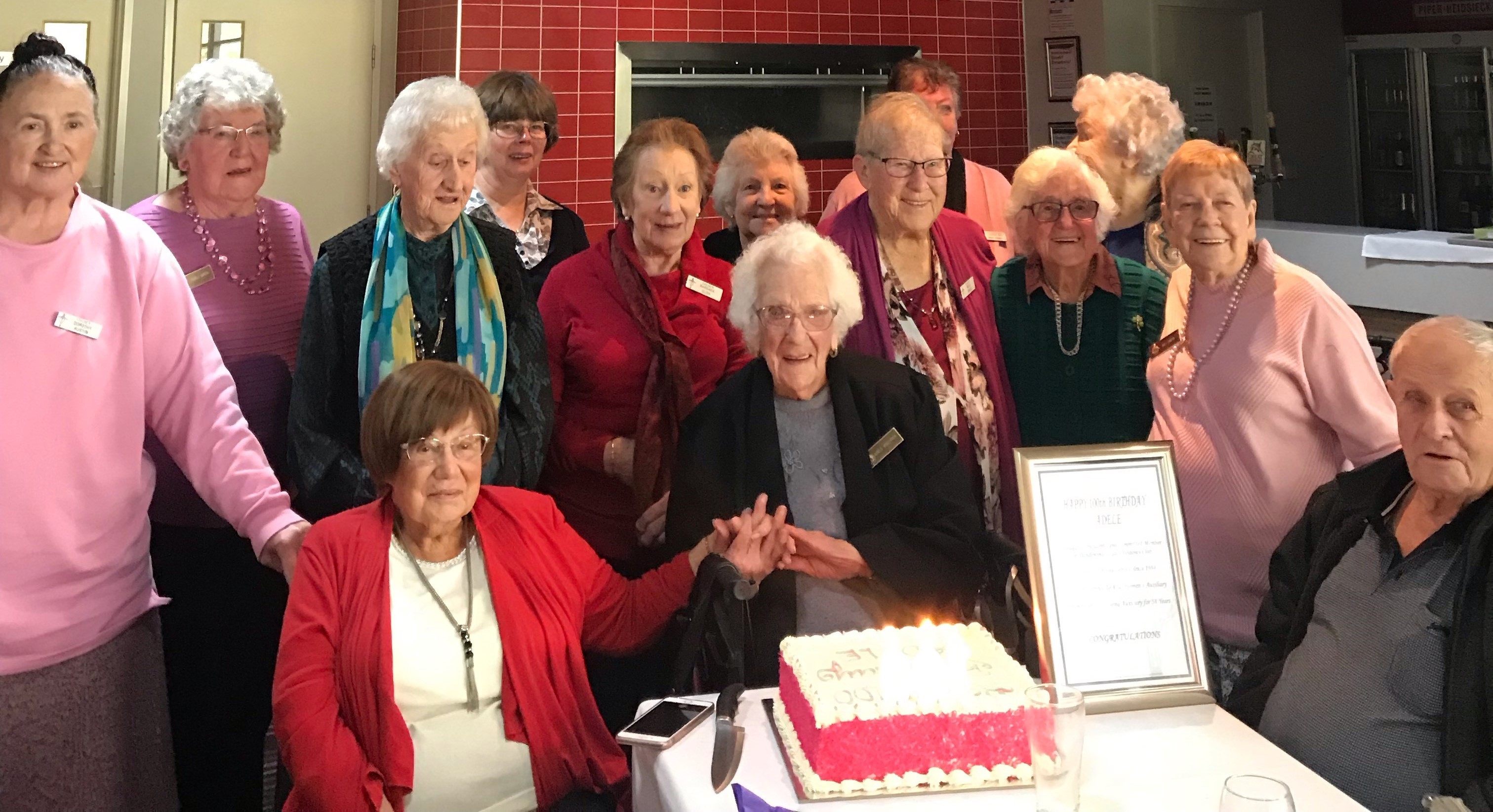 (PD: Adele sits amongst her friends with her birthday cake and a framed award on the table in front of her)
Adele's passion for arts and crafts is something she's had for decades, she fondly remembers that it only slightly annoyed her husband.
"We'd have market stalls back in the day. My husband would come home and say, 'There's sawdust all over the place, you've had the girls around again, haven't you?'"
In the last couple of years, Adele began to lose her sight..
"I can still see a little bit which is lucky at my age and I'm grateful to have had my vision for as long as I did."
With the help of Vision Australia, Adele is still able to participate in arts and crafts she loves so much, she's just had to change the way she approaches it.
"I do still love crafts, and wish I could do more of it. Unfortunately now I keep dropping the stitches. But, as my daughter keeps telling me, 'Mum, you've done your turn'."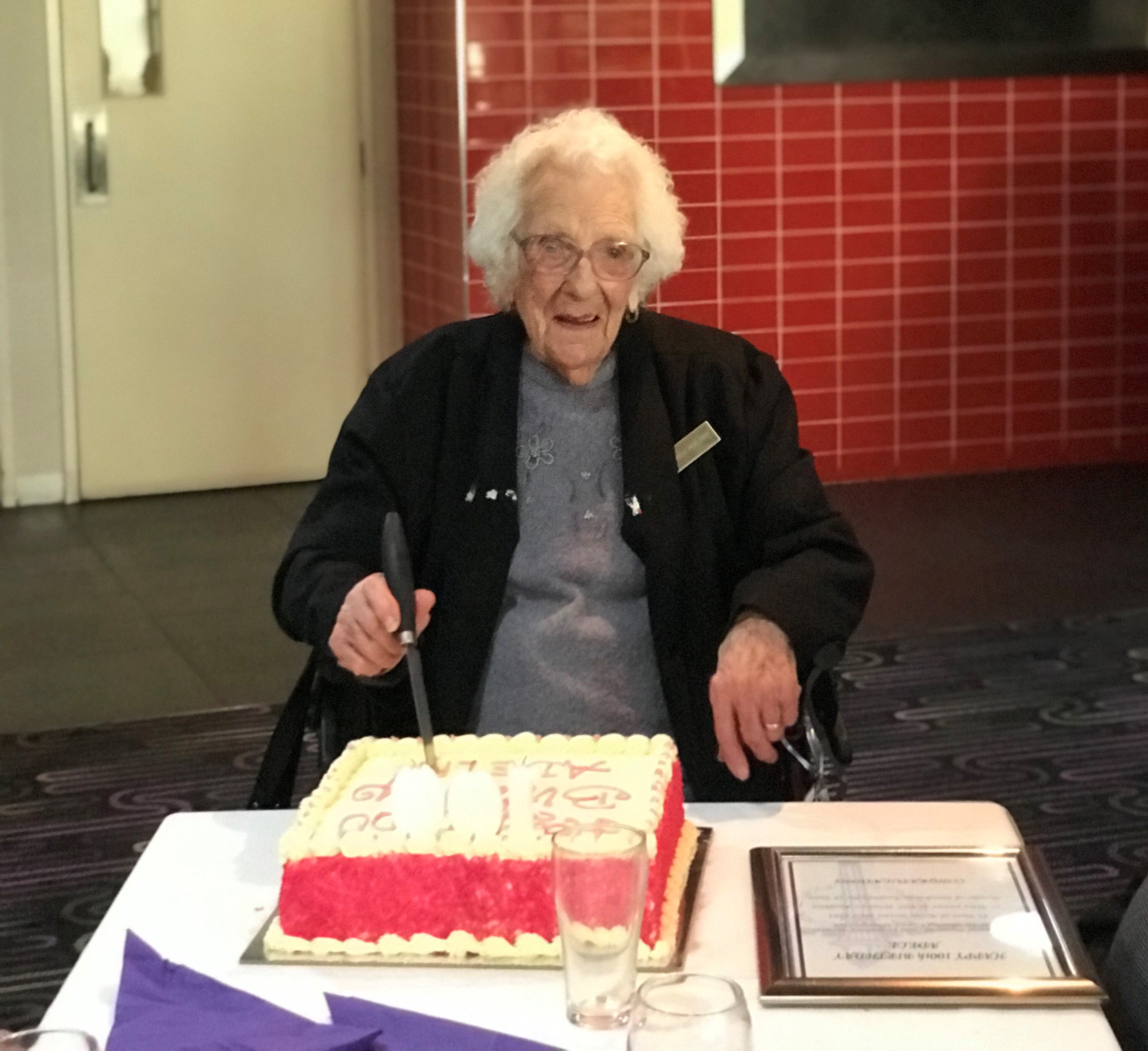 (PD: Adele sits in front of her cake and framed certificate, smiling at the camera)