08 July 2019
This past weekend saw In The Driver's Seat return for its 23rd year to Sandown Racecourse.
An initiative of the Warrandyte Lions Club, this is an annual event that allows more than 100 people who are blind or have low vision the chance to experience driving a car in a safe and controlled environment. Made all the more exciting by being held at the unique location of Sandown!
As a first timer at the event, I found that it had a lot to offer outside of the actual driving experience itself.
Throughout the day there were various joyrides being offered in beautifully maintained classic cars. Everything from timeless vehicles from the '50s through to the unmistakable VW Kombi vans were available.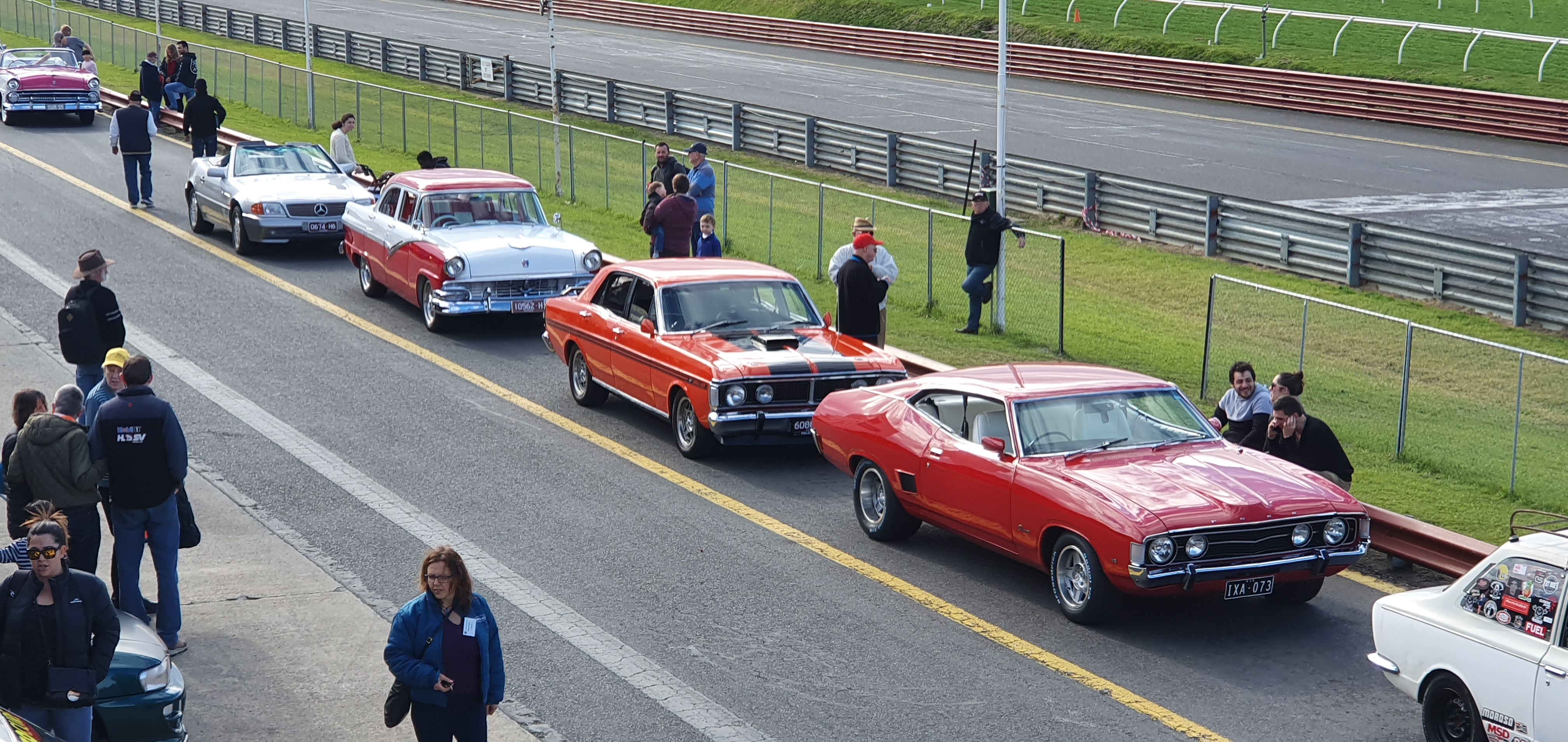 PD: A row of classic cars lined up ready to go for a joyride. A combination of cars from the '50s, '60s and '70s.
Victoria Police made a special appearance, giving one young child a special experience of being whisked around the track in the back of a police car!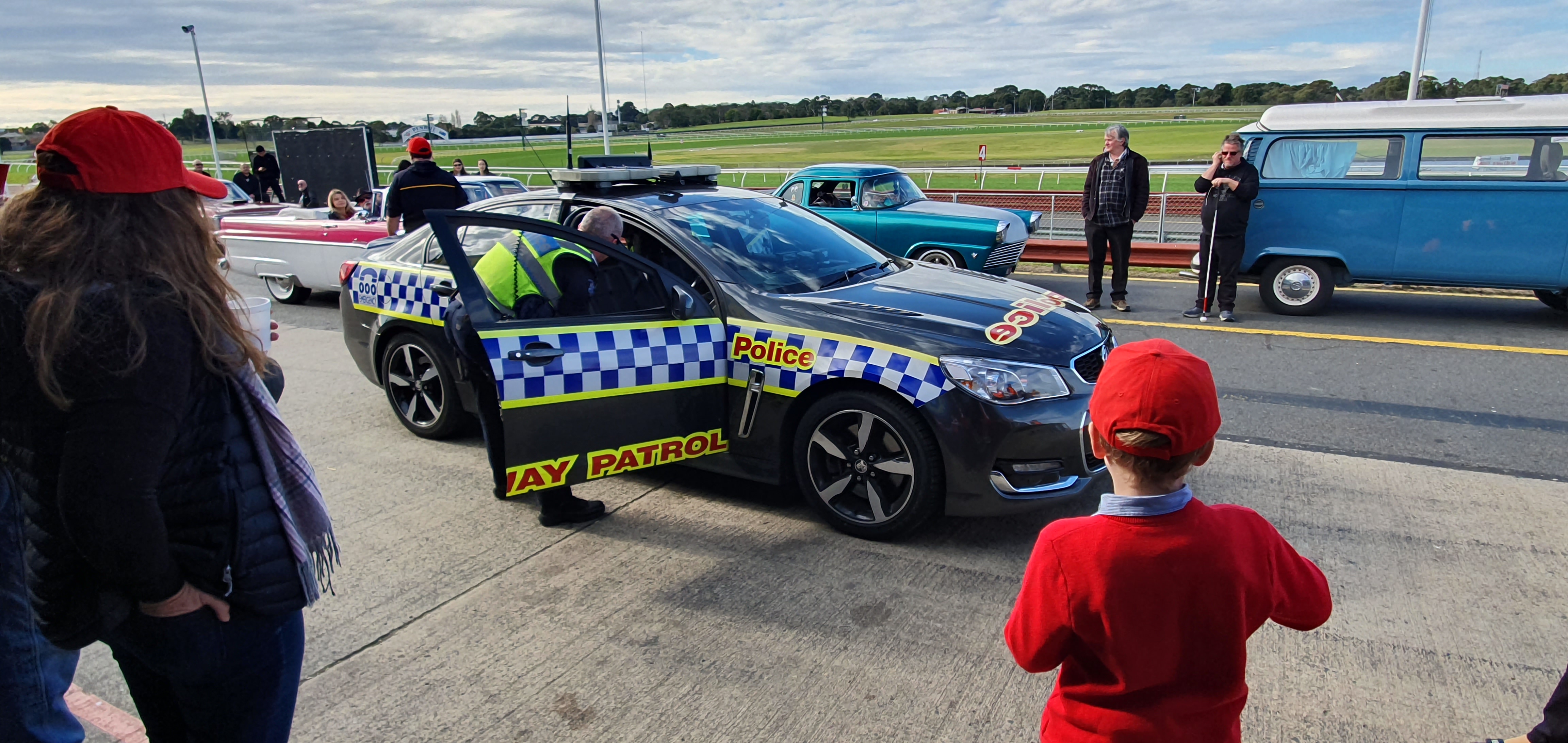 PD: A police car on the Sandown Racecourse with a police officer looking into the car.
There were also a slew of volunteers offering free rides around the outside of the track itself on their own two and three-wheel motorbikes.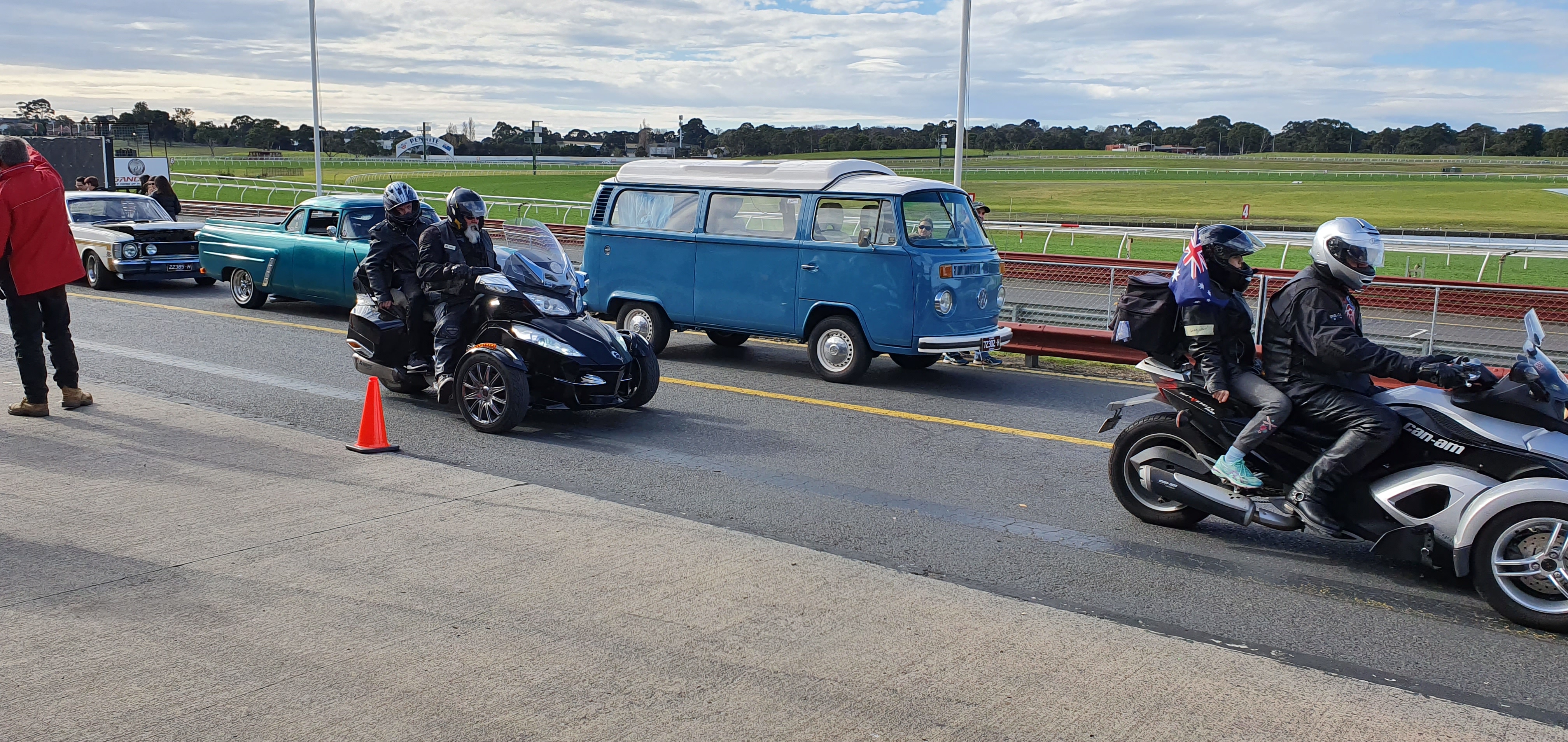 PD: Two motorbikes head off on their lap of the Racecourse.
Various sponsors had kiosks at the event informing the public of their services. Our friends at Myella Group were showing off their "Believe and Achieve" range. Vision Australia was also there with a selection of good available to demo as well as a booth set up to share our Library Services with those in attendance.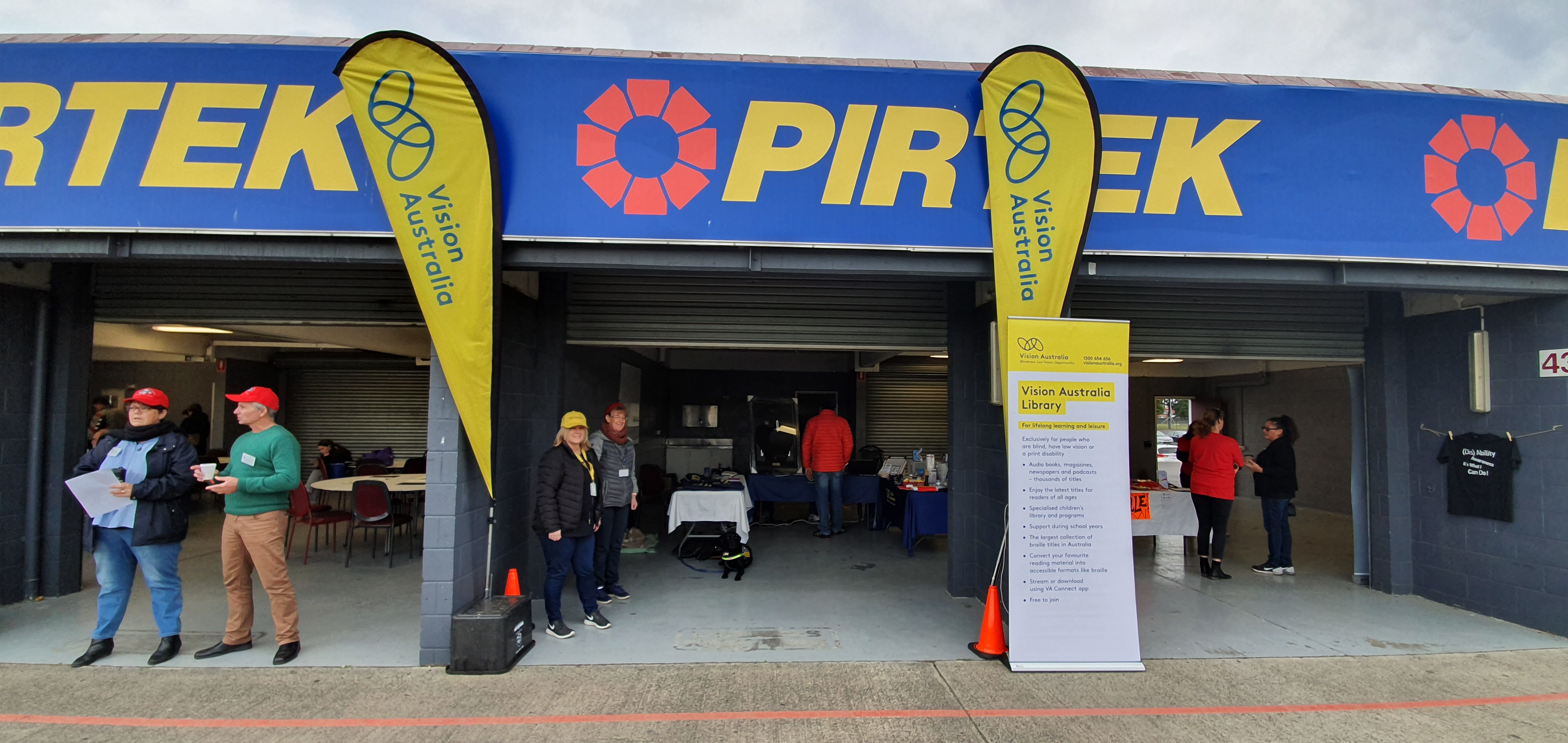 PD: Vision Australia kiosk at In The Drivers Seat. Two yellow banners with the Vision Australia logo welcome people in.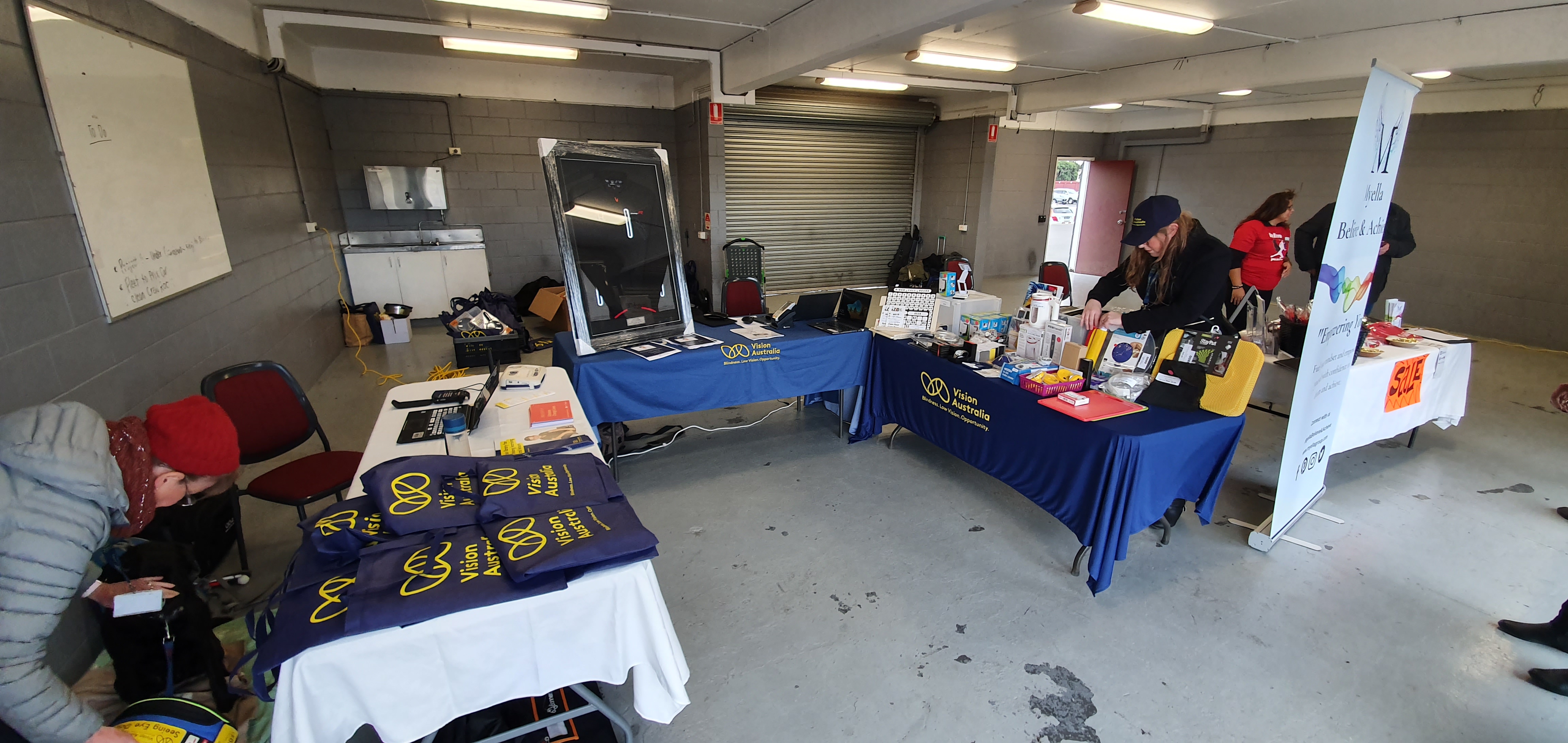 PD: Inside Vision Australia's booth. Three tables with Vision Australia information and products are on display.
Members of the Warrandyte Lions Club did an amazing job, keeping everyone fed with sausages and hamburgers, as well as having hot and cold drinks available for a small donation.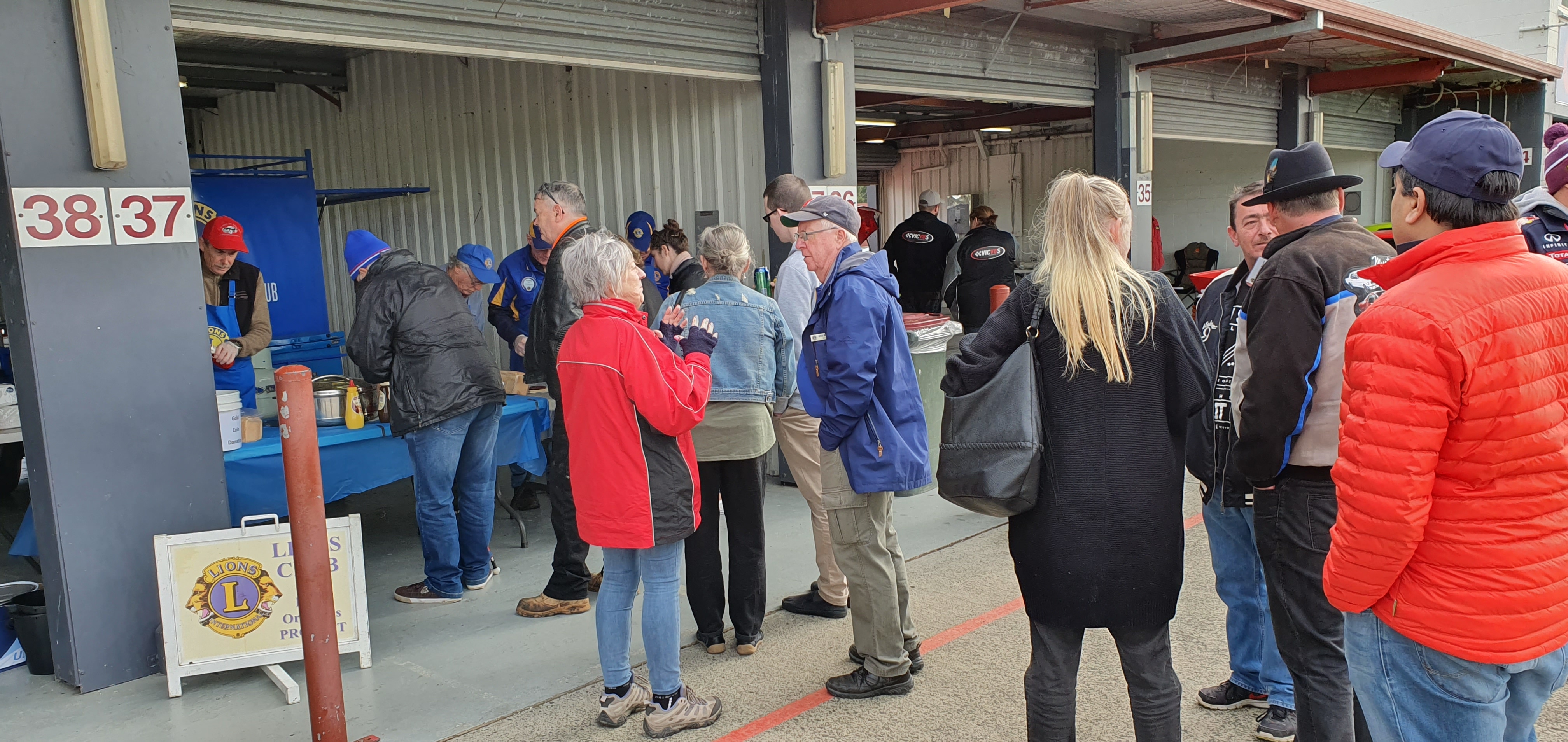 PD: Warrandyte Lions Club members serve a sea of people with sausages and hamburgers.
But the highlight for me was the drive itself.
While it may have only lasted for fifteen minutes, for that brief window of time you truly feel like the king of the road. All of the other participants who I spoke with shared similar sentiments.
The thing that I personally found most difficult to adjust to was remembering to account for the left side of the car. As someone who is always a passenger on the left side of the car, that switch really messed with my perception a bit.
Once I'd adjusted to this, I found myself much more comfortable driving than I thought I would. That wonderful feeling of maneuvering a corner and then hitting the accelerator as you hit the straight is exhilarating.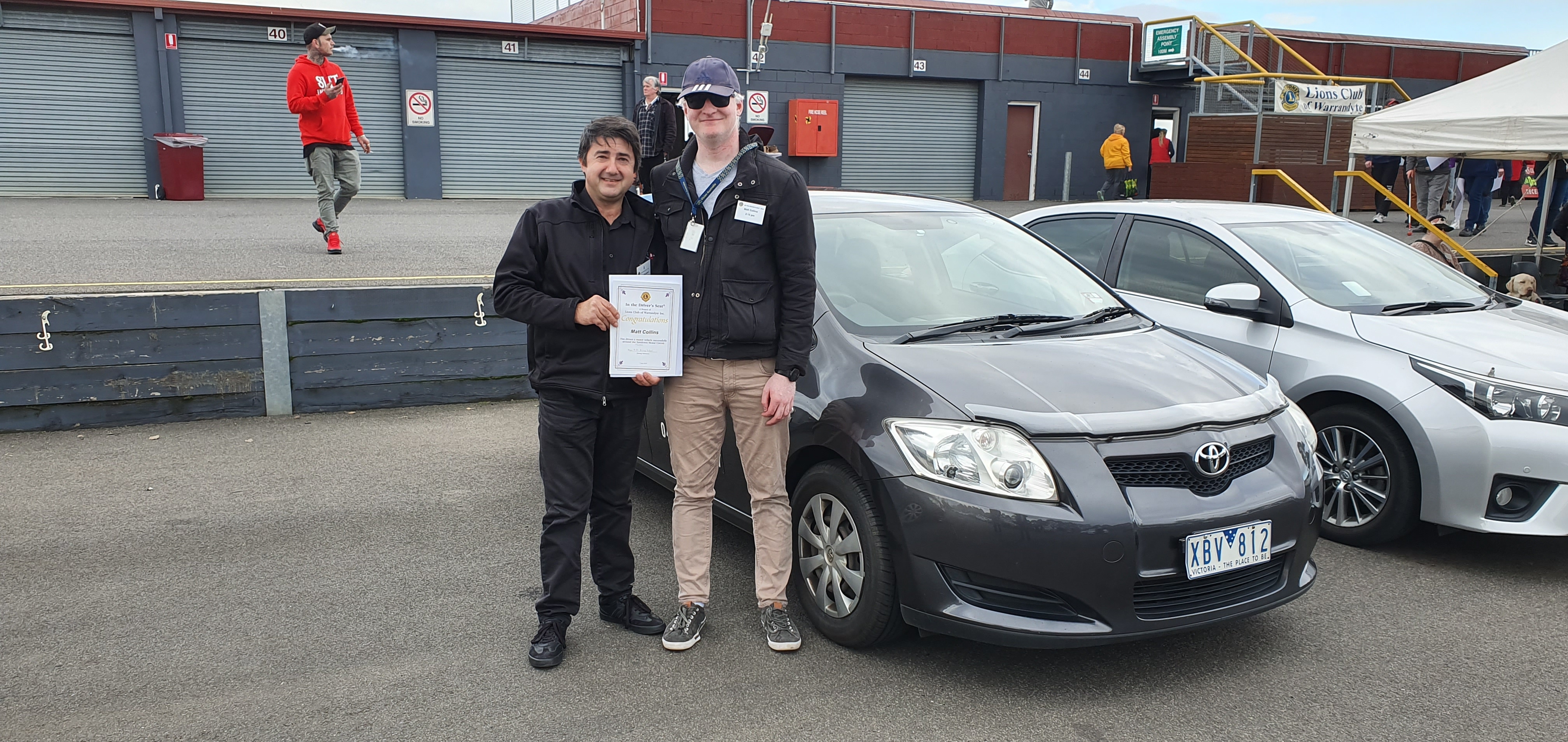 PD: The driving instructor and myself stand next to the car I drove as he presents me with a certificate commemorating the day.
All in all it was a fantastic day and I highly recommend it to anyone that is eligible to take part to do so next year. I know I'll be back for another spin!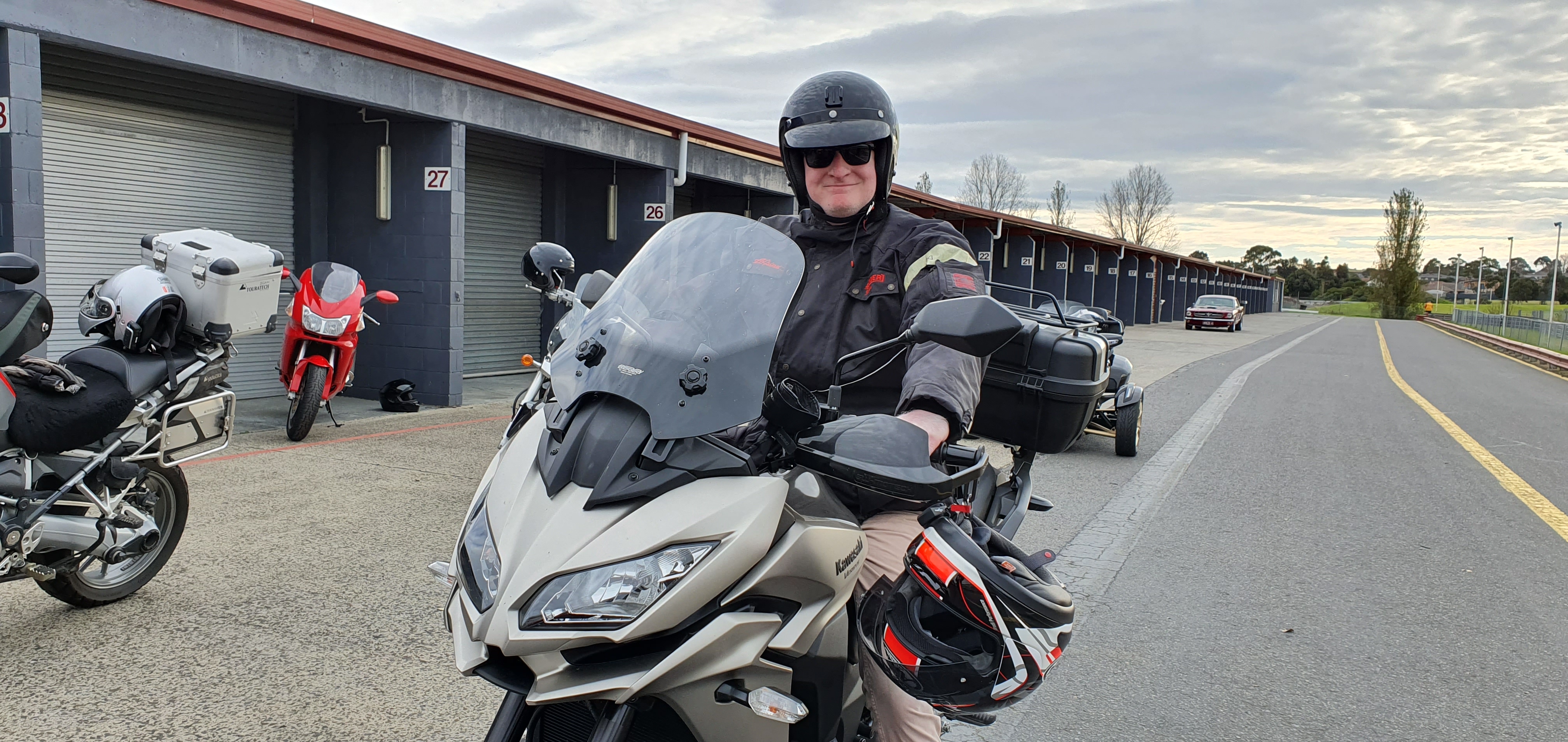 PD: Myself sitting on a motorbike in full leather and helmet, ready to ride!