23 April 2019
Children who are blind or have low vision trotted around Kurnell last week as part of a Vision Australia school holiday program.
The children, who live with varying levels of vision loss, will headed to Kurnell Boarding Stables on Thursday, April 18 where they took part in guided horse rides and
learn the basics of horse husbandry.
Vision Australia Paediatric Counsellor Meredith Whittington said the event is an opportunity for the children to take part in an activity that they might otherwise not
experience.
"Unfortunately for our younger clients there can be barriers to them experiencing things that other children can take for granted," Ms Whittington said.
"Opportunities like this let our clients experience things in a safe and supportive environment and build their confidence with new activities," she said.
"Events like this are also important as they allow our clients to meet other kids who live with blindness or low vision and continue to develop their social, communication
and other important skills," she said.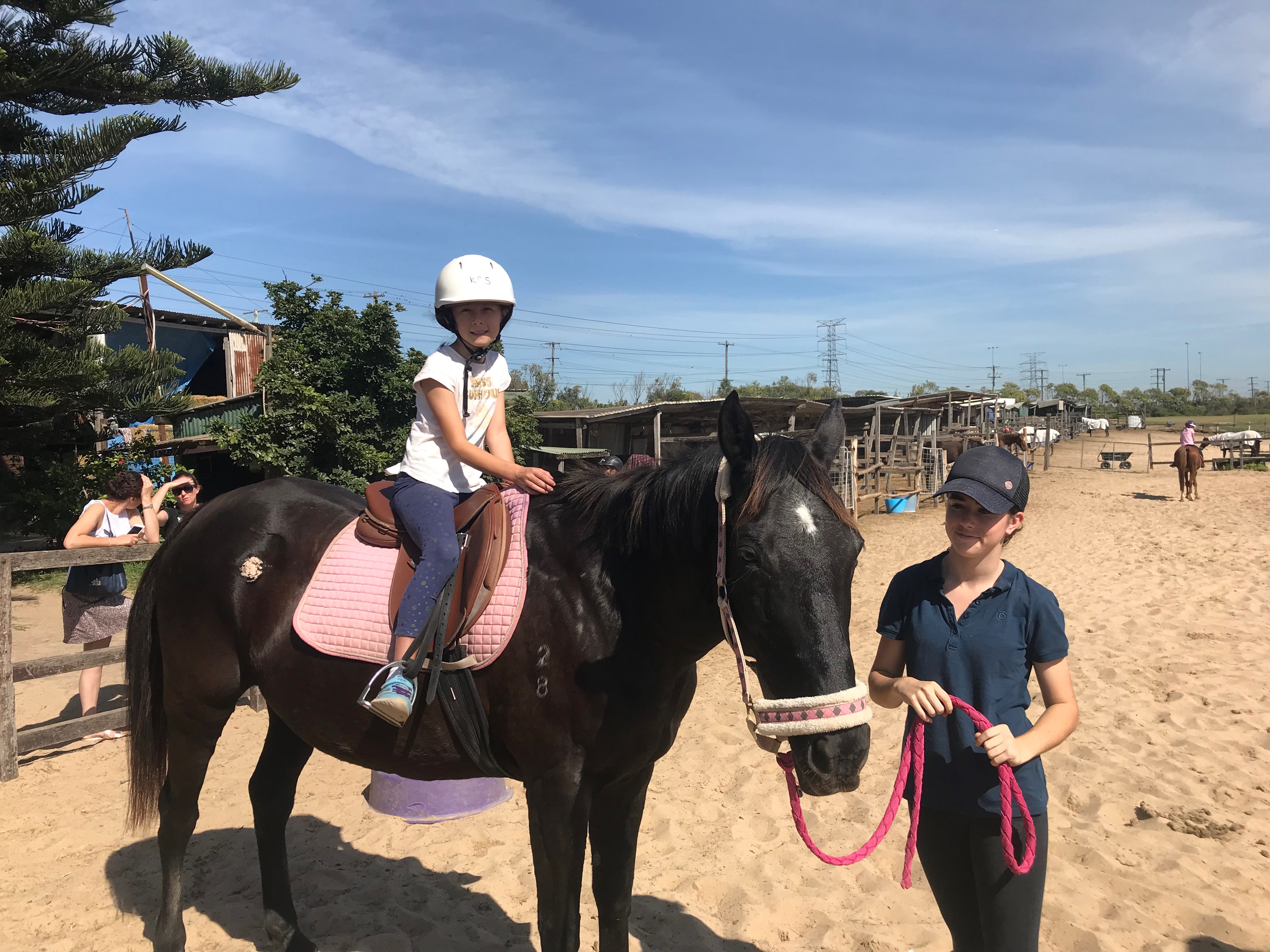 Members of the Kurnell Riding School took the children on guided rides and Ms Whittington said events like this help correct misconceptions around the blind and low vision community.
"There can be misconceptions in the wider community about what people who are blind or have low vision are interested in or able to participate in. Events like this let us show that our clients often have the same interests as anyone else," she said.
"Living with blindness or low vision can present some challenges to activities like horse riding, but often all it takes is some small considerations of accessibility and inclusion and these sorts of activities can be opened to all people."
Ms Whittington also said Vision Australia and its clients are very appreciative of a generous donation from a community member that has made the day possible.
Find out more about Vision Australia's specialist childrens services here.