Chief Executive Officer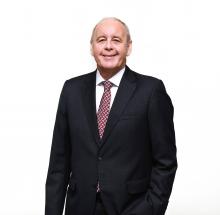 Throughout his career Ron has worked extensively in the primary health care sector and not-for-profit sector.
Ron joined Vision Australia in January 2013 after guiding ProCare Health Limited (NZ), New Zealand's largest Primary Healthcare Organisation, to a leading position in the primary health care sector.
Ron has specialised in operational and technical information technology positions over his career and has worked for organisations such as Databank Systems Limited, National Provident Fund, Telecom, Western Bay Health, Countrywide Bank and the New Zealand Defence Force.
Ron who has family members who have experienced vision loss is a specialist on the disability sector in Australia, funding in the disability sector, employment and the NDIS.