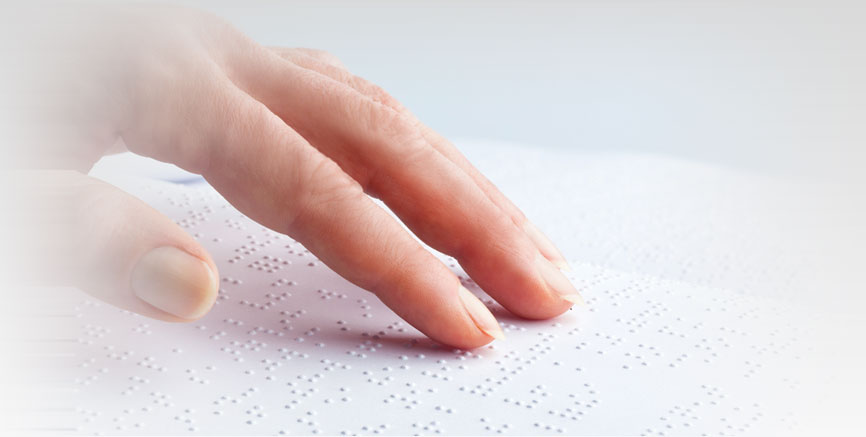 What we do
More than 18% of adult Australians experience a print disability, making it difficult for them to access standard printed material. These people may require audio, braille, large print or electronic text in order to access information.

Our skilled consultants and production teams can work with you to devise strategies and deliver information in accessible formats for people with a print disability.
Who we are
Vision Australia is the recognised national expert in assisting information providers to communicate effectively with people with a print disability.
We work with all levels of government, banks, utilities, retailers, educational institutions, community groups and other information providers. To do this we advise on strategy, convert standard printed materials to accessible formats, promote the availability of information and assist with distribution strategies.
Our print accessibility service provides a streamlined end to end service for information providers.
How can we help you?
We are passionate about equal access to information and services for all Australians, and can assist you to communicate effectively with people with print disability. We work in conjunction with our online accessibility team to make information accessible at all levels and on all platforms.
Contact our Customer Service Team today to find out how we can help you.
Call us on 1300 84 74 66