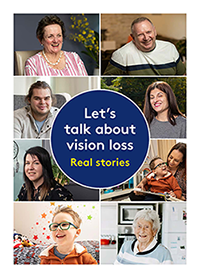 If you're blind or have low vision or support someone who is, and want a clear understanding of the supports available, Let's Talk About Vision Loss is an excellent audio and text resource for you.
Let's Talk About Vision Loss features eight people who share their very personal stories of blindness or low vision to help others facing similar experiences.
You'll discover their emotional experiences of vision loss and the emotional, financial and practical services that led them to regain independence.