10 June 2022
At just nine-years-old, Jacob had already done what stays a pipe dream for many – write a book.
Jacob, who has low vision as a result of aniridia, has created a series of books that follow the adventures of Mr Onion, a character he came up with himself.
Thanks to Vision Australia's alternate format production team, the Mr Onion series has also been made accessible, so Jacob can continue to enjoy his work.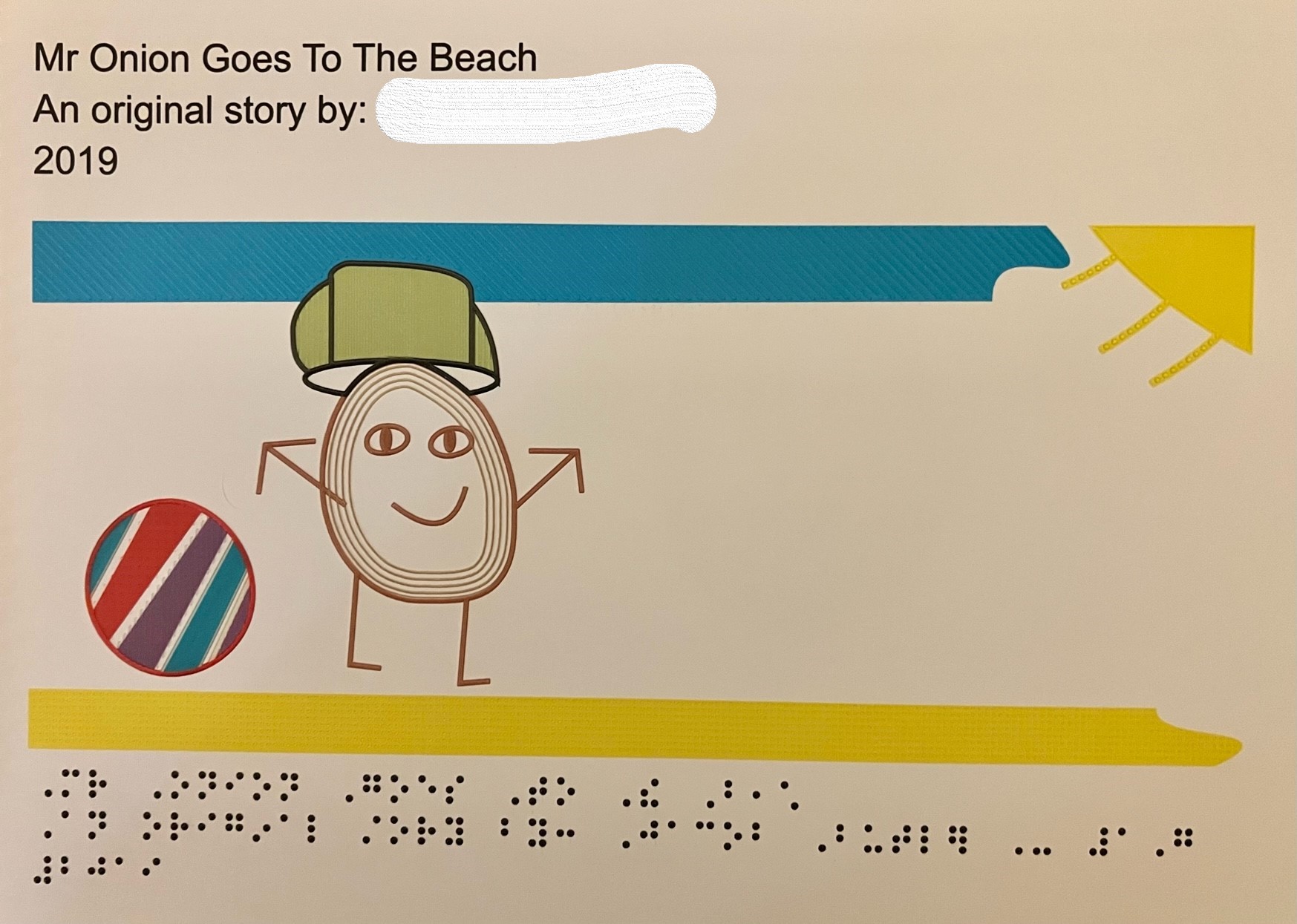 The text of the books has been converted to braille, while Jacob's illustrations have also been converted to tactile graphics.
Lesleigh, Jacob's mother, said the converted illustrations in particular bring her son's work to life.
"The one thing that was really unexpected was that the fact that they went to the trouble of doing the graphics in a tactile way," she said.
To bring the books to life and to add that tactile element was definitely an unexpected highlight."
The first book of the series, Mr Onion Goes to the Movies, was written by Jacob as his teacher encouraged him to develop his braille skills. The books have not only done that, but have also helped Jacob's classmates learn about braille and the other ways material can be made accessible.
Following his trip to the movies Mr Onion has since been on several other adventures, including a trip to the beach, a trip to Hawaii, a trip to the Easter show, and even become a proud father as Mrs. Onion had a baby.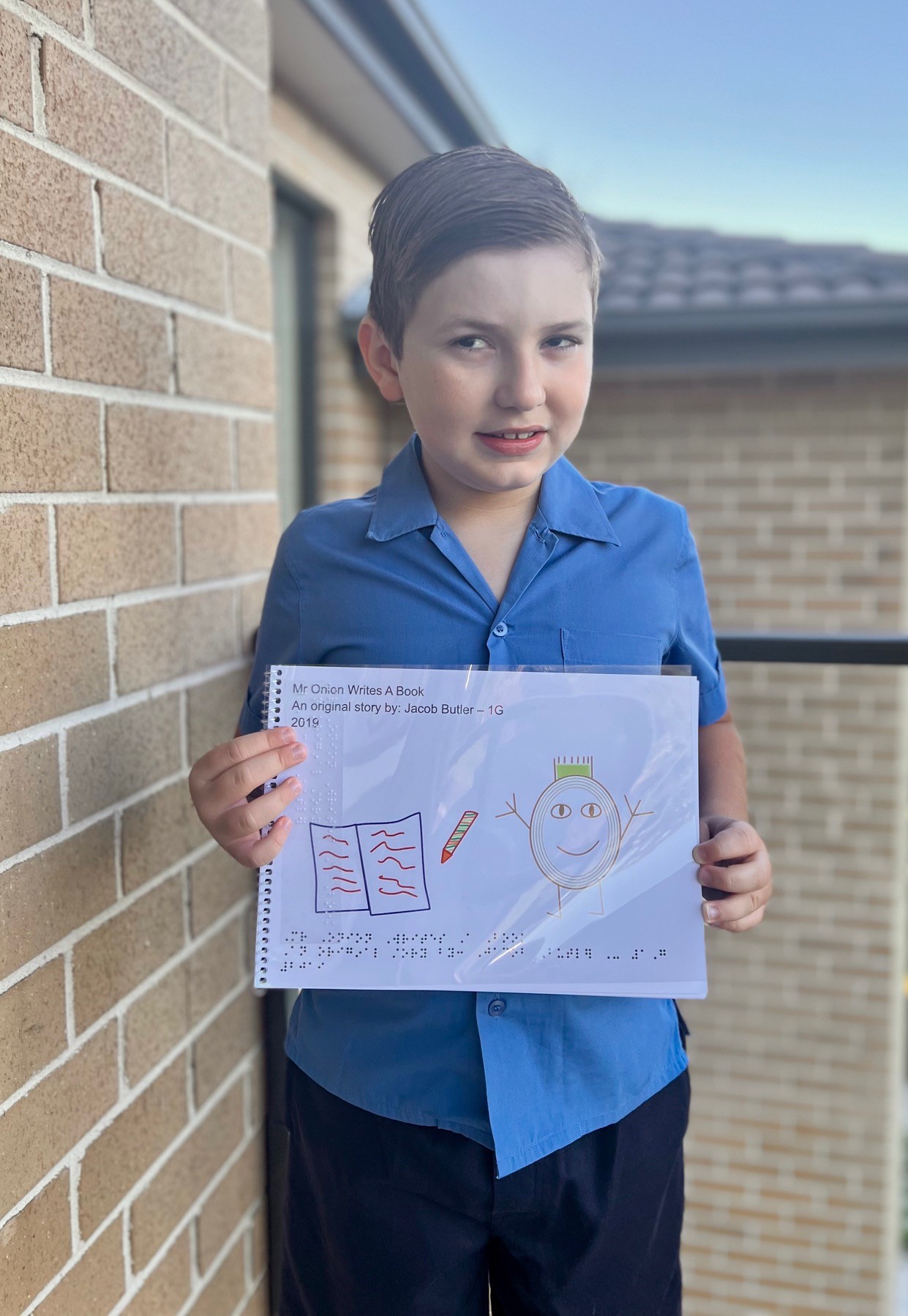 Jacob has no shortage of idea for where Mr. Onion could go next.
"I'm thinking of doing Christmas or Halloween next," Jacob said.
"Mr. Onion would dress up as a potato!"
Vision Australia's alternate format production can produce content in several forms, including e-text, braille, large print, audio, and can even make graphics come to life.
Vision Australia Library members can request up to 360 pages of content to be produced in their format of choice each year at no cost. Find out more here.