09 December 2020
Australian award winning documentary Thomas Banks' Quest for Love is now streaming seamlessly to blind or low vision film buffs with the help of the Vision Australia audio description team.
Directed by Perth filmmaker Pip Kelly, the film premiered on Stan on December 3, coinciding with International Day of People with Disability.
Listen to Pip Kelly discuss the film on VA Radio's 'Behind the Scenes' (interview begins approximately 37 minutes)
The film follows Thomas Banks, a gay writer with cerebral palsy as he tries to look for love.
"A lot of people think that people with disabilities should be asexual," Thomas says in the film.
"But it's really important for me to challenge that."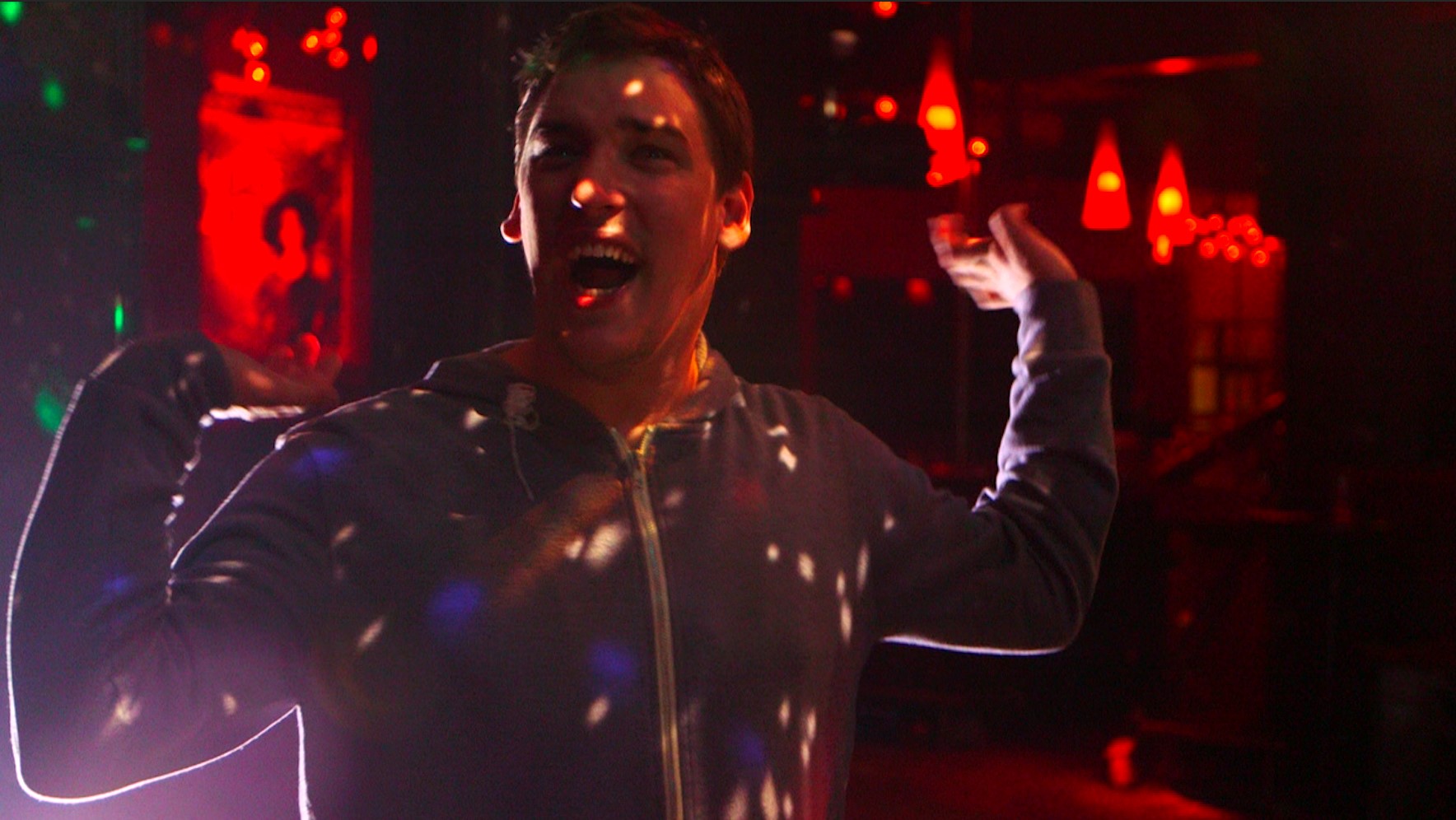 Image description: a still from the film: Thomas dancing in a club.
It is the first time the film has an audio description track, opening the documentary's viewership to people who are blind, have low vision or need extra assistance understanding the visual aspects of the film.
Michael Ward, Vision Australia's national coordinator of audio description said the project was the first time Vision Australia had done something for an online streaming service like Stan.
"Ensuring this film is fully accessible all the while allowing Thomas's journey to be told through his eyes demonstrates how audio description can not only be seamless, but incredibly meaningful for the end user," Michael said.
As well as describing the visuals, the team was able to interlace subtitles in audio which meant having to be quite selective on editing. They also used different voices to assist in identifying between the audio description and the subtitles.
Audio description weaves in an out of characters speaking to provide an accurate explanation of what is happening visually. Important movements, gestures, transitions, props, settings, costumes and scenery are all captured without giving away plot points.
It is a hugely worthwhile service by allowing blind, low vision and people with learning disabilities a chance to follow and form their own opinions on the content.
Vision Australia has been providing audio description services for 30 years across the entire arts and entertainment industry.
Find out more about the service, on our Audio Description page.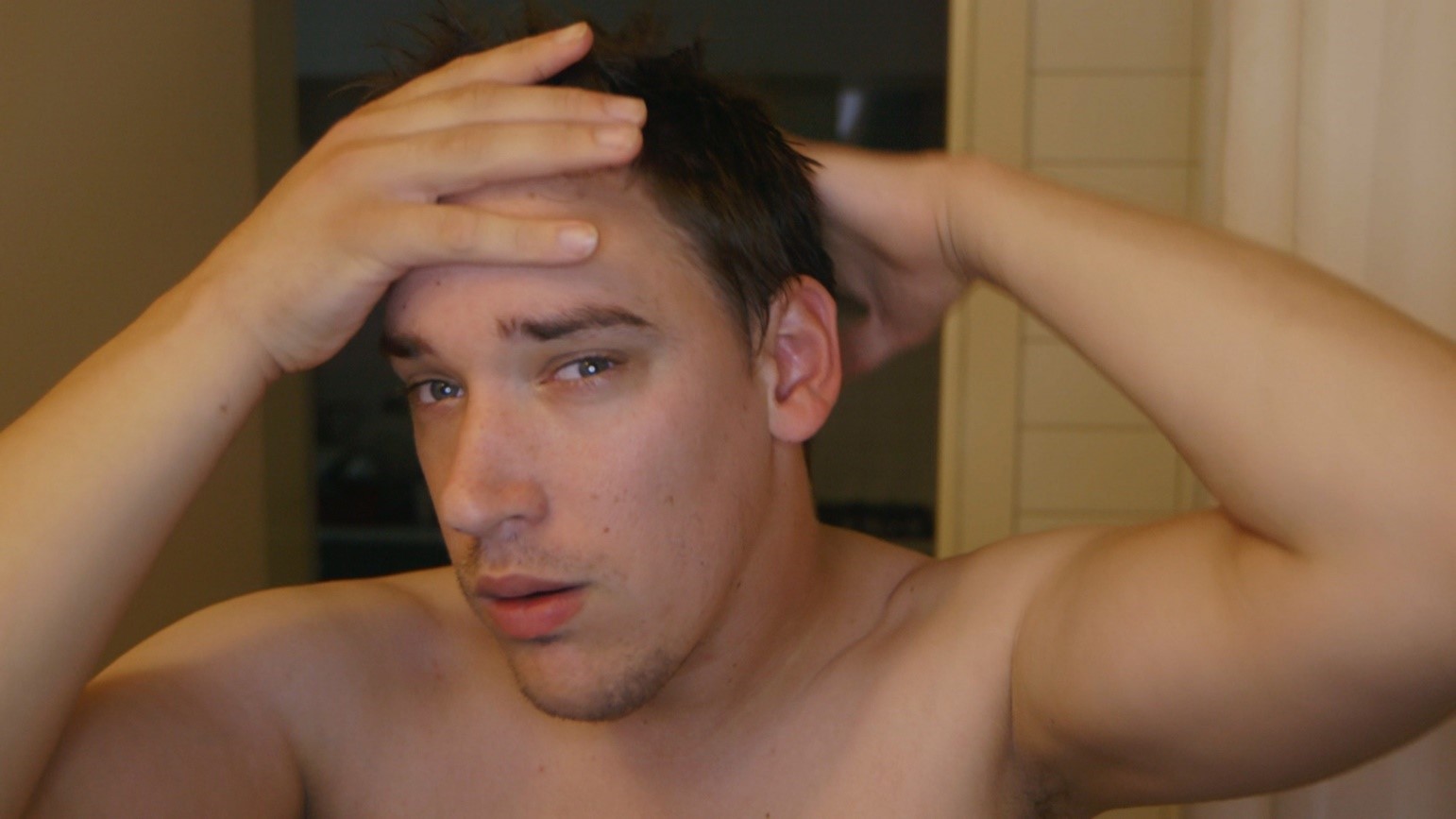 Image description: a still from the film: Thomas is posing in front of his bathroom mirror.