03 December 2020
Friday last week saw the first round of graduates from Perth's Access Cooking Course receiving their certificates of completion from Mr. Reece Whitby, Parliamentary Secretary to the Minister for Disability Services.
The Access Cooking Course is a collaboration between Vision Australia and Annalakshmi Culinary Science.
It gives participants, who live with varying levels of blindness or low vision, the opportunity to develop their kitchen skills through hand-on sessions under the guidance of qualified chefs and Vision Australia's specialist staff.
"Some of our clients might need to completely learn or re-learn basic cooking skills, while others are already competent in their skills but want to improve further. We look at what each participant's goal in the kitchen is and then help them achieve that," Donna Fahie, Vision Australia regional client services manager, said.
"The partnership with Annalakshmi means our clients get to learn these techniques from qualified chefs and also be exposed to equipment and utensils they may have never used. Vision Australia can then help them understand how these skills can translate to their home kitchen.
"Living with blindness or low vision shouldn't be a barrier to someone enriching their knowledge new cuisines or techniques and we're extremely proud to give our clients the opportunity to do in a community based cooking course just like their sighted peers might enjoy."
Evette, one of the participants graduating, found the course refreshing and said it catered to her specific needs.

"We learnt a variety of different tools and tricks. It was the equivalent to up-skilling our cooking techniques. Each person moved at their own pace and I found the team running it really helped each of us achieve our own goals."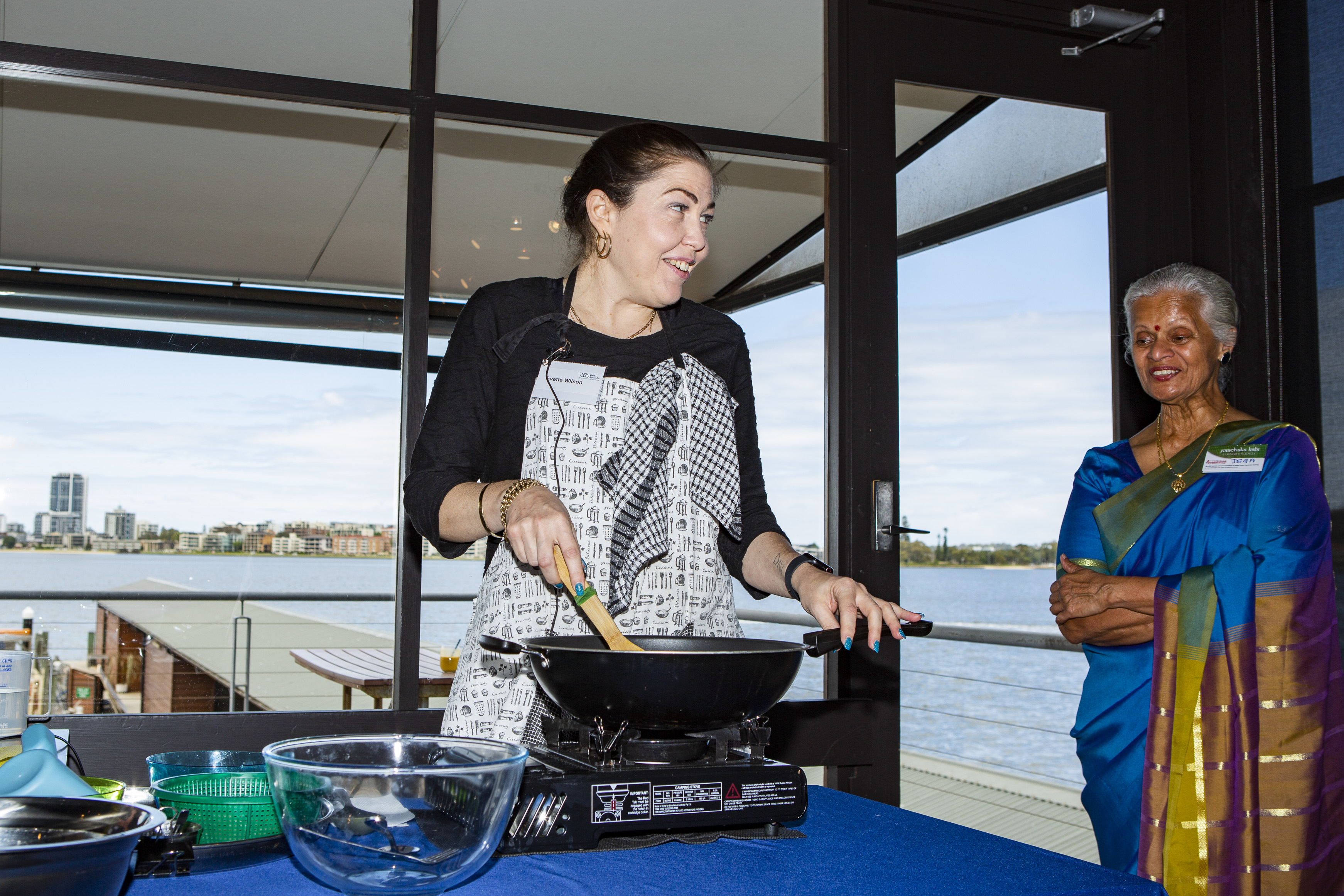 The skills taught are dependent on what the client is willing to learn and encompasses all cooking skill levels.
Some course participants were at the start of their cooking journey, while others were already skilled and keen to increase their repertoire.
The graduation ceremony was a large success. The participants received their certificates and even put on a cooking demonstration for the public.
We can't wait to see what these guys whip up next!
The Vision Australia Access Cooking Class will return in 2021, with dates to be announced. Form more information on how Vision Australia can help you in the kitchen or anywhere else in the home, call 1300 84 74 66.