22 October 2019
Once again older people across Australia have had the opportunity to become more familiar with technology, thanks to Get Online Week.
From October 14-20, Vision Australia hosted a series of free Get Online Week workshops in partnership with the Good Things Foundation.
This year, Get Online Week encouraged older Australians to get the most out of what life online can offer them.
Vision Australia held more than 20 events across sites in NSW, Queensland, Victoria and WA.
The workshops gave participants the chance to learn about technologies and resources targeted at people who are blind or low vision, as well as how they can make the most of mainstream technology.
At our flagship sites in Sydney, Melbourne and Brisbane, we held special computing made easy for blind and low vision seniors, while our regional sites held a range of different activities.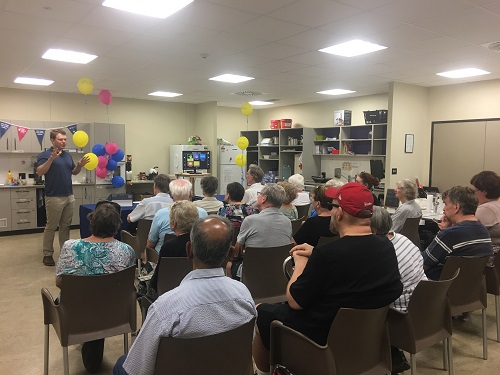 A computing made easy class in Coorparoo
On offer were things like learning how to use Google Home to help in the kitchen, what options are available to help people who are blind or have low vision read, the latest in wearable technology and how people can learn to shop and manage their money online.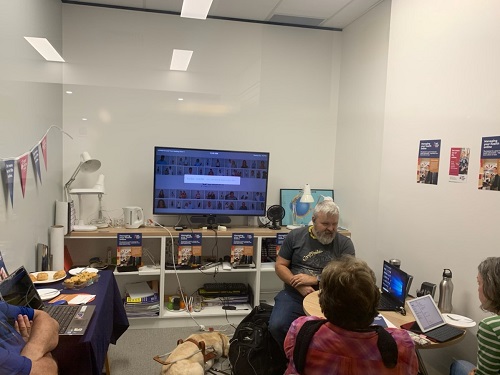 Vision Australia tech guru David Woodbridge gives advice at Ashfield.
Feedback from our attendees was positive, with many taking away a new found appreciation for technology and the online world;
"I thoroughly enjoyed this event and learnt a few tips on how to stay safe and secure online."
"I will definitely be purchasing an iPhone and coming back for more tuition over the coming months."
"I will now take my Google Home out of the box and use it."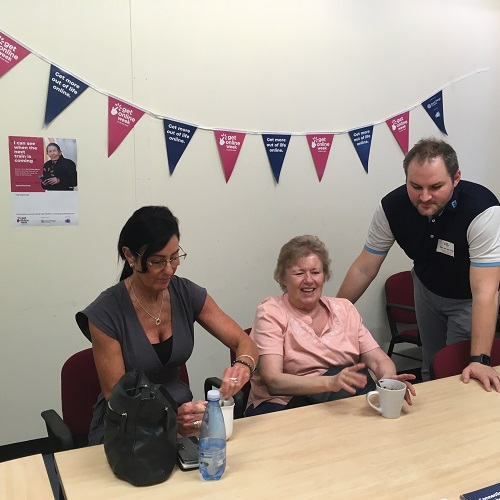 Central Coast and Hunter clients try cooking with the help of Google Home.
While Get Online Week may be over for 2019, there's still plenty of opportunities to learn how you can make the most of technology and the internet. Find out more here or Get in touch today on 1300 84 74 66 or via info@visionaustralia.org.
You can also check out the latest in assistive technology on our online Vision Store here.