28 August 2019
Could you imagine making chicken dumplings or chocolate éclairs if you had low vision or were blind?
For many people who are blind or have low vision, navigating a kitchen can be a daunting prospect that can dramatically affect daily living, but this shouldn't create a barrier to living and eating well, and enjoying food.
Vision Australia's new cookery classes at 14 Barrett Street, Kensington are teaching people how to cook and prepare food safely as well as inspiring participants with great recipes.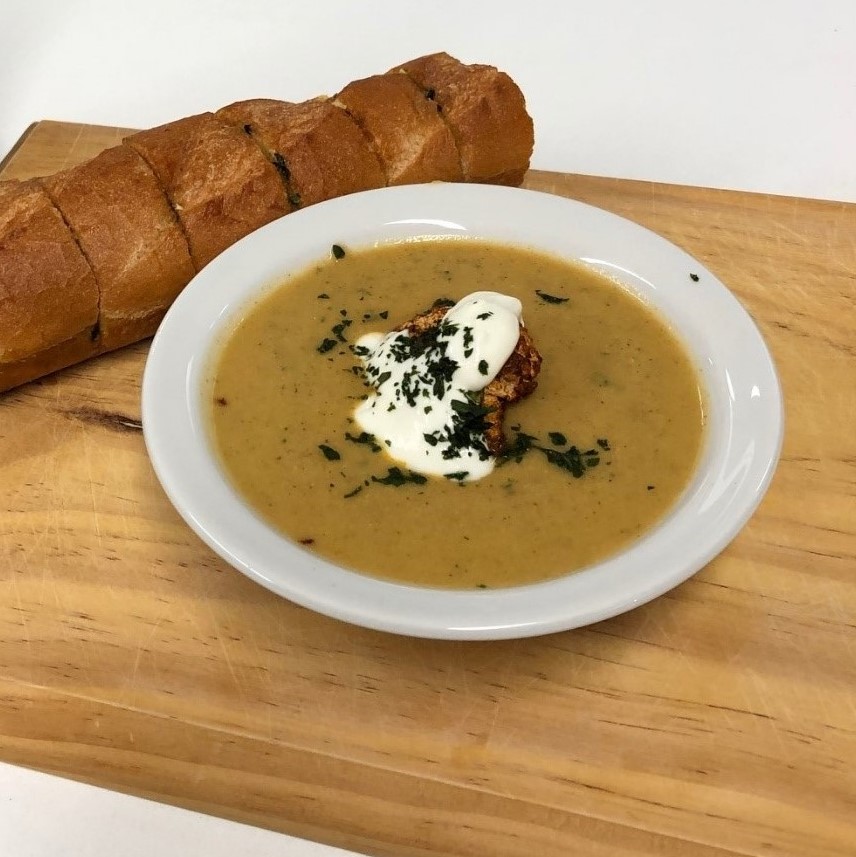 ​
[PD: Bowl of soup, garnished with parsley and sour cream, and a bread roll]
Linda, mother of two daughters attending high school, decided it was time to try something new in the kitchen and has been learning how to prepare meals and bake in the last series of cookery sessions organised by Vision Australia.
"Not only do I have low vision but my husband is blind. Needless to say, I am usually in charge of the kitchen, although he does help with the barbecue sometimes!" 
"When meal times come around I tend to go for food that is relatively easy to put together, but after my first couple of cooking classes and using my new talking oven, I'm already delighting the family with homemade chicken dumplings and the girls' favourite, chocolate éclairs!"
Linda highly recommends the classes and says they are also a wonderful place to meet old friends and make new acquaintances.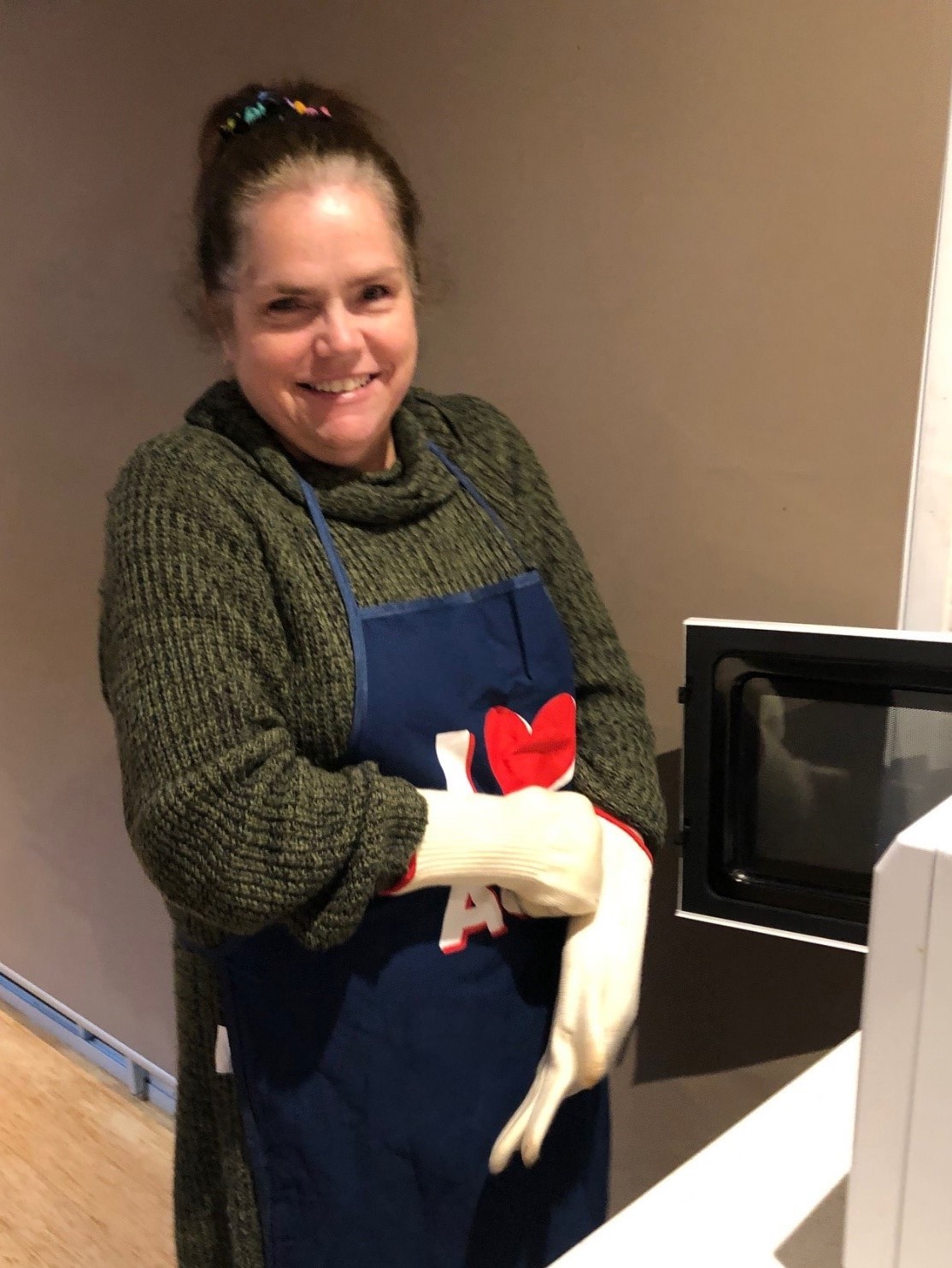 ​
[PD: Linda wearing gloves and an apron, opening a microwave]
The next lot of six-week cookery courses will start from the week commencing 7 October and range in skill levels, so there will be something for everyone, whether you're an enthusiastic beginner or a seasoned pro!
If you would like find out more or to sign up, please contact Vision Australia Sunshine on (03) 8378 1100 or email: sunshinevic@visionaustralia.org