Details
Date 01 Jul 2022
Time 09:00 AM
Contact
Vision Australia Ballarat or Geelong
Address , Ballarat and Geelong , VIC
Email [email protected]
Overview
Overview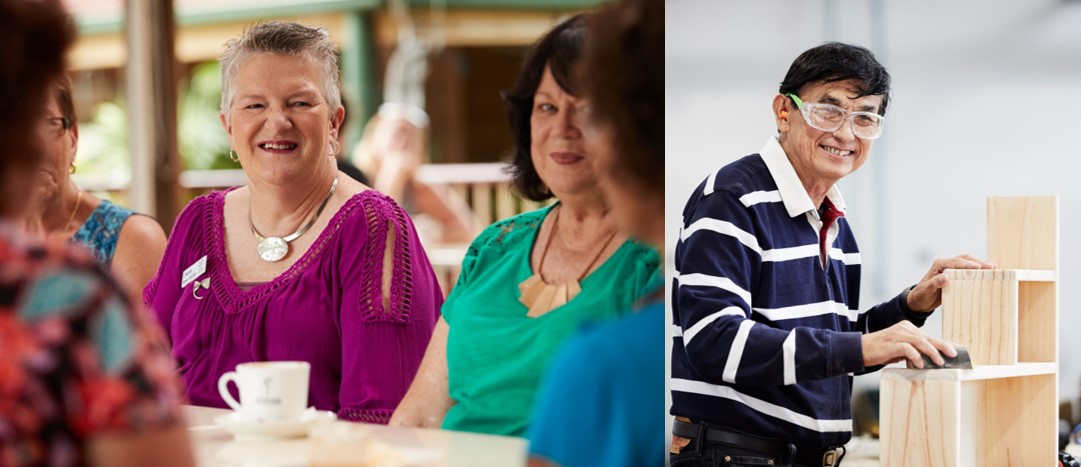 You're invited to our recreation group programs in Ballarat and Geelong, to join in fun activities, where you can meet new people who share similar interests to you.
The activities are determined by the group members, so let us know what you are interested in.
Some examples include; social groups, trivia, quizzes, ceramics, painting, drawing, woodwork, outings for picnics, BBQs and gardens, dyeing silk scarves and more.
There's even a strength training course in Geelong, to help with balance and reduce the chance of falls.
Funding:
These programs can be funded through your NDIS plan, My Aged Care or privately funded.
Please contact us if you would like to know how to arrange funding.
Locations:
Ballarat: 14 Coltman Plaza, Lucas 3350
Geelong: 79 High st, Belmont 3216
Registrations:
Please register your interest here and our team will contact you.
If you have any queries, please contact:
Ballarat: 03 5337 4555 or email [email protected]
Geelong: 03 5249 2700 or email [email protected]