Details
Date 09 Oct 2021
Time 10:00 AM
Contact
Darren, Queensland Blind Cricket
Address 104 Villa Street, Yeronga, QLD , QLD
Phone 0419 669 426
Email qldblindcricket@outlook.com
Overview
Overview
This year Queensland Blind Cricket has opportunities for Juniors and Seniors of all abilities to play the game of Blind Cricket.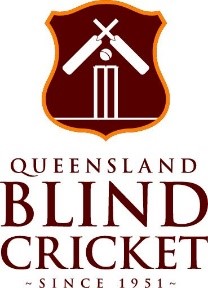 Junior Program:
This is held every Saturday during school terms from 10:00 – 12:00, at our ground at 104 Villa Street Yeronga QLD.
The program is managed by experienced players and is aimed at fun and skill development.
The program is registered with www.playcricket.com.au.
This program is designed for young players and teens who are new to the sport.
Our Program starts on the 9th October 2021, so come and try and see if you like it.
Social Competition:
All players of any ability are welcome to join us in our planned Social competition, this series of 20/20 games played at either Valley District Cricket Club (Yoku Road Ashgrove 4060 Queensland Australia) or our ground at 104 Villa Street Yeronga.
A bit of competition and a lot of fun and friendship.
Come and try and see if you would like to join us on a more regular basis.
Any questions please contact us on our email qldblindcricket@outlook.com or call Darren on 0419 669 426.