Details
Date 19 Jan 2020
Time 17:00 PM
Contact
Address Roslyn Packer Theatre, 22 Hickson Road, Walsh Bay , NSW
Phone 02 9250 1777
Overview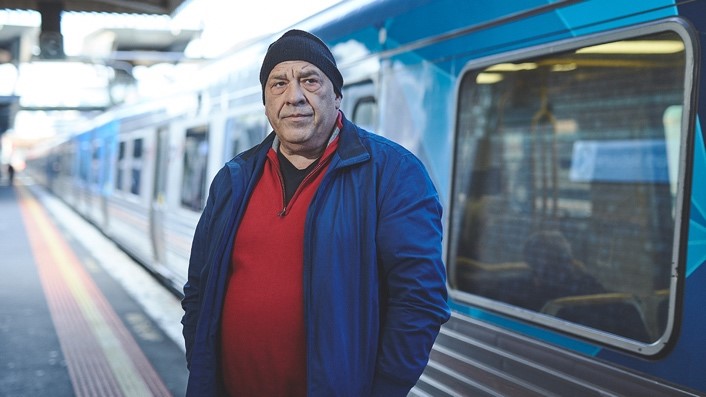 Audio Described Saturday 19 January 2020 at 5pm
Roslyn Packer Theatre
22 Hickson Road, Walsh Bay
Box Office: 9250 1777
Companion Cards accepted – please mention Audio Description when booking
Written by: Andrew Bovell, Patricia Cornelius, Melissa Reeves, Christos Tsiolkas and Irine Vela
Director: Susie Dee
Cast includes: Maude Davey, Reef Ireland, Ruci Kaisila, Thuso Lekwape, Amanda Ma, Maria Mercedes, Tony Nikolakopoulos and Eryn Jean Norvill
Duration: 2 hours 30 minutes including one interval
Content warning: Contains strong language, smoke, & haze effects and simulated violence. Recommended for ages 15+
WORLD PREMIERE SEASON
Twenty-one years ago, four playwrights and a composer came together to create Who's Afraid of the Working Class?, a powerful, critically-acclaimed portrait of Australia in the Howard era.
Now, six prime ministers later, writers Andrew Bovell, Patricia Cornelius, Melissa Reeves, Christos Tsiolkas and Irine Vela reunite to take the national pulse and ask if the advance of Australia is truly fair.
Created with director Susie Dee and an extraordinary ensemble of performers, Anthem is a funny, unflinching and astute portrait of a country unwilling to reconcile its past and uncertain of its future and political vision.
Who's Afraid of the Working Class? amplified the voices of ordinary people so we all could hear them. Now, Anthem turns up the volume on the everyday injustices we choose to ignore; colliding voices that may not always be in harmony but cannot be silenced.