Details
Date 03 Aug 2021
Time 18:30 PM
Contact
Address Billie Brown Theatre, 78 Montague Street, South Brisbane , QLD
Phone 07 3840 7466
Overview
Overview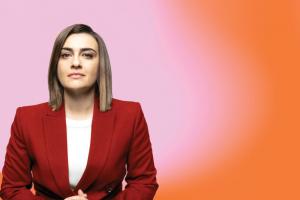 Audio Described Tuesday 3 August at 6.30pm
Billie Brown Theatre
78 Montague Street, South Brisbane
Box Office: 3840 7466
Companion Cards accepted – please mention Audio Description when booking
Playwright: Suzie Miller
Director: Lee Lewis
Cast includes: Sheridan Harbridge
Duration: 1 hour 40 minutes no interval
Content warning: This production contains adult themes and descriptions of sexual violence.
A tour de force indictment of the legal system.
One woman stands centre stage: Tessa, a criminal lawyer at the top of her game, who knows the law permits no room for emotion.
To win, you just need to believe in the rules. And Tessa loves to win, even when defending clients accused of sexual assault. Her court-ordained duty trumps her feminism. But when she finds herself on the other side of the bar, Tessa is forced into the shadows of doubt she has so ruthlessly cast over other women.
Turning our courts of law into a different kind of stage, human rights lawyer-turned-playwright Suzie Miller's taut, rapid-fire and gripping one-woman show exposes the shortcomings of a patriarchal justice system where it's her word against his.